Do you love coffee? If you're ready to make your own perfect cup at home, you have to try this delicious Coffee Mate Italian Sweet Cream Recipe. It tastes just like the store-bought version but is made with simple ingredients!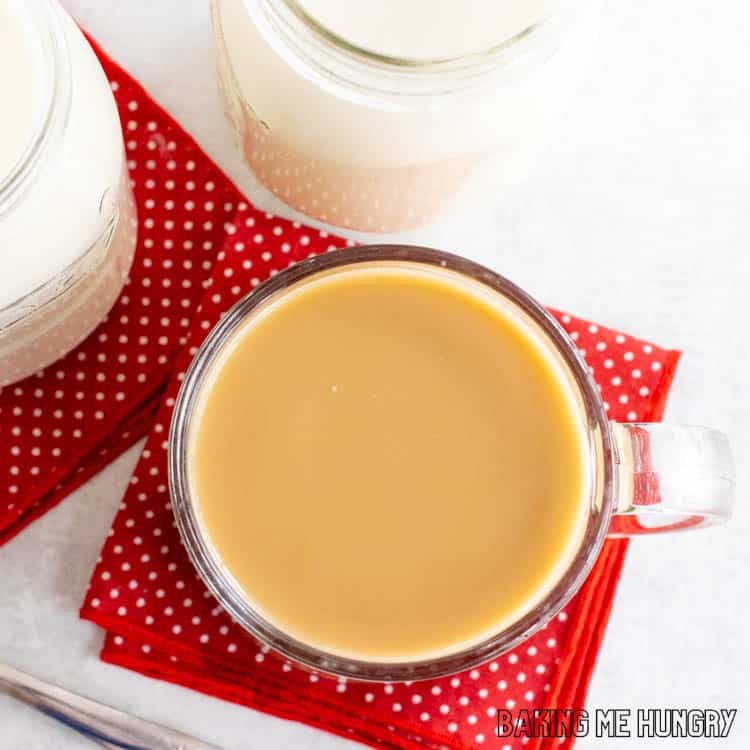 I'm all about starting my mornings with a hot cup of coffee or even an iced coffee, but I will admit that for the right amount of flavor, I need to add coffee creamer to my cup. I decided to become my own barista after realizing that homemade coffee creamer really wasn't that hard to make after all! This has quickly become my favorite flavor, and I love that this homemade creamer doesn't have any artificial flavors added.
If you've ever read the long list of ingredients on the bottles at the grocery store, you'll be amazed at how little you actually need to create it. Coffee lovers rejoice! This homemade Italian sweet cream coffee creamer is about to change your morning coffee game.
Be sure to check out my Lavender Coffee Recipe for a really special treat. Such a great flavor!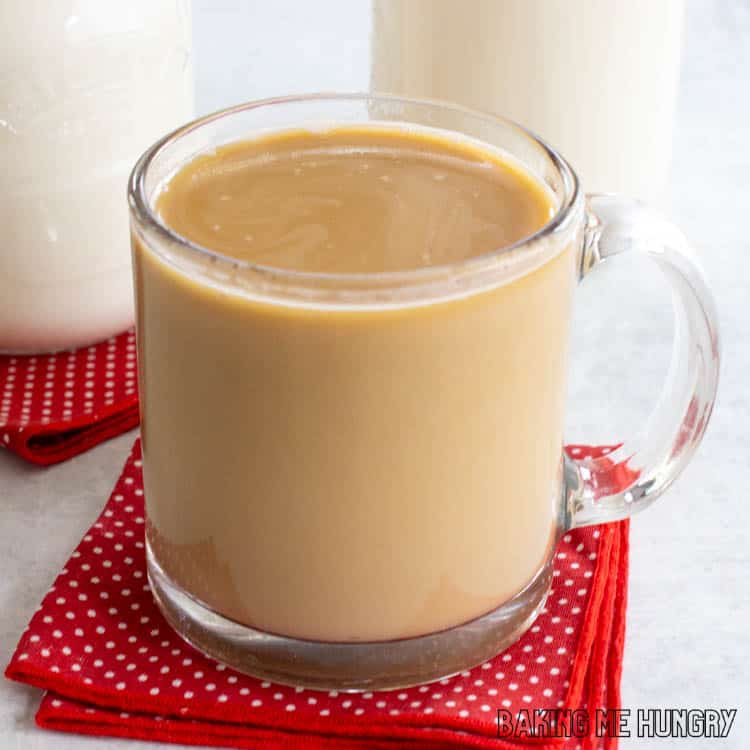 Ingredients
Sugar – This adds sweetness to the creamer without it being too over the top.
Water – Helps to thin out the creamer so it doesn't have too thick of a texture.
Vanilla extract – Vanilla enhances the natural flavors of the creamer.
Almond extract – Almond extract gives a hint of almond flavor that goes perfectly in coffee.
Heavy cream – This adds richness and thickness to the creamer base.
Almond milk – I use unsweetened almond milk to balance the creaminess of heavy whipping cream. You can use carton coconut milk instead. Or swap out both for half and half.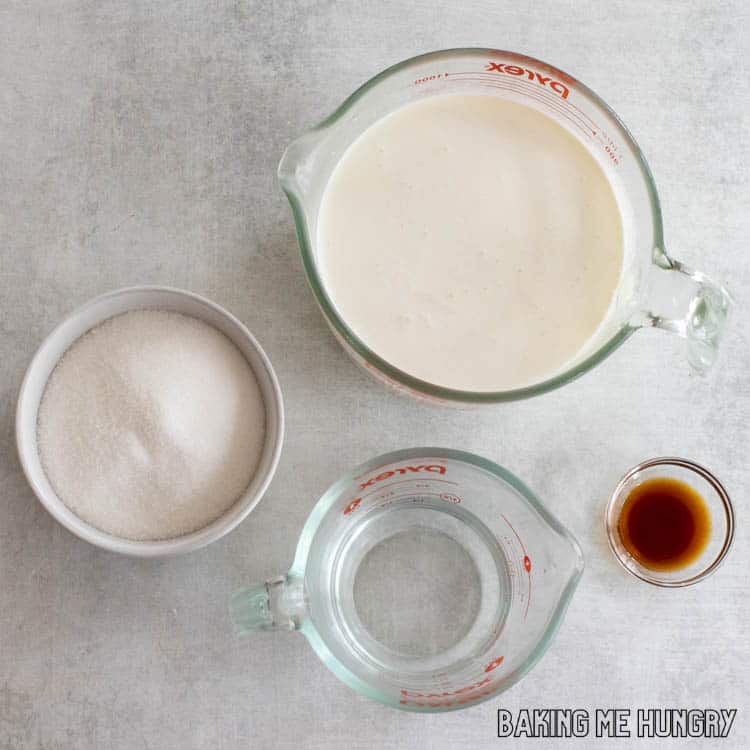 How to make Coffee Mate Italian Sweet Cream Recipe
Step One: Mix the water and sugar in a small saucepan on medium heat until the sugar melts.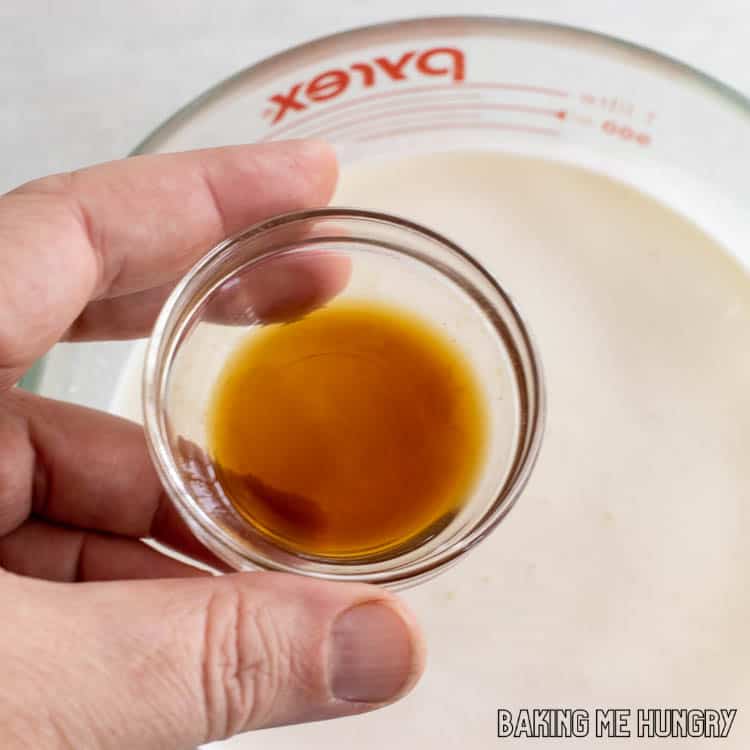 Step Two: Mix in the other ingredients.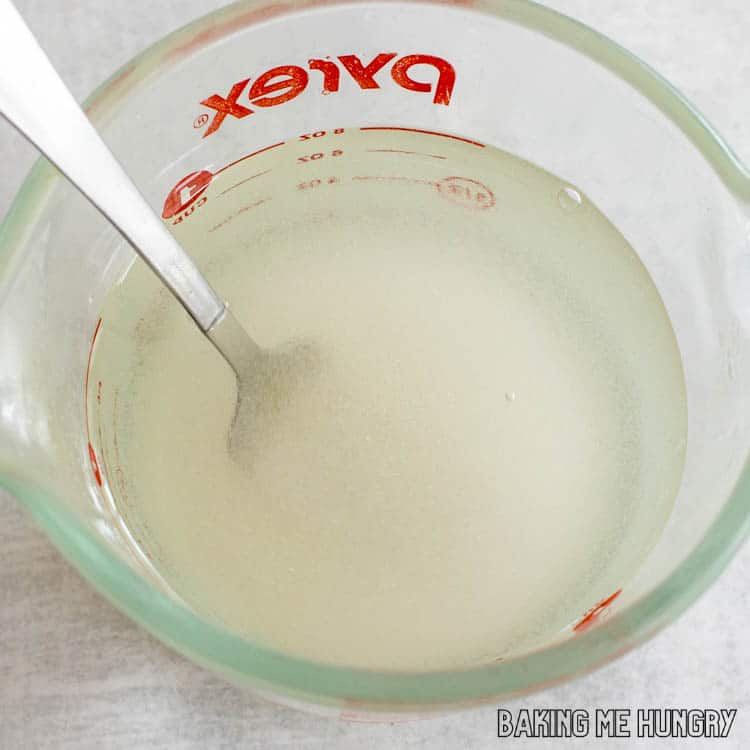 Step Three: Cool to room temperature and store in the fridge.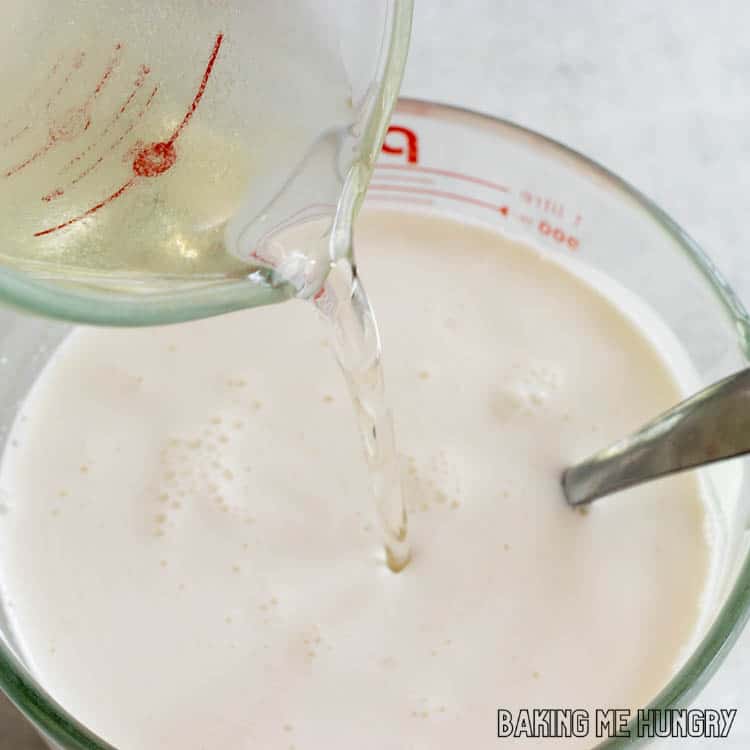 Variations
Use whole milk – If you don't have heavy cream, you can use whole milk, coconut milk, or even almond milk. These additions won't give that sweet creme richness and flavor, but they will at least let you continue with the recipe far enough to create homemade versions to use.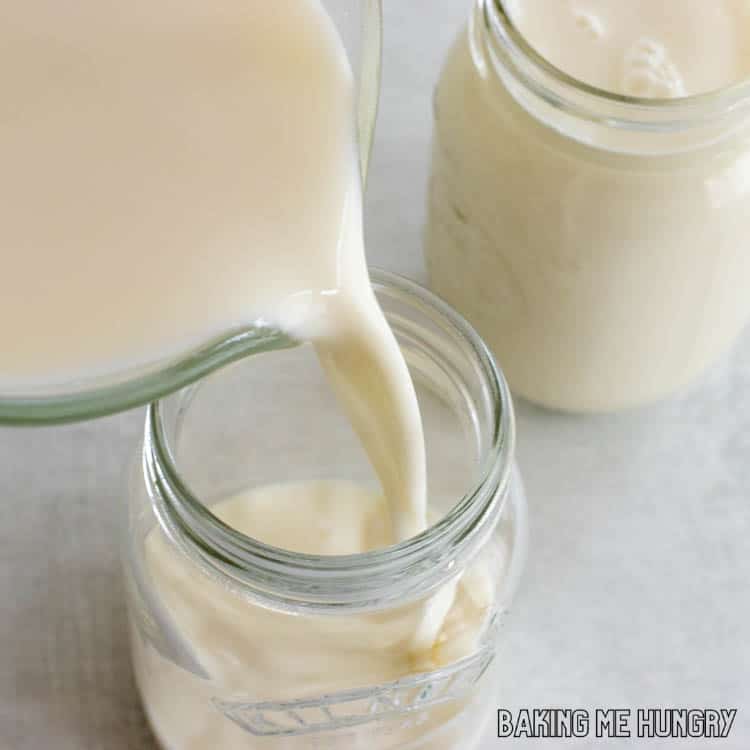 Common Questions
How do I store homemade coffee-mate creamer?
Once you make this delicious creation, storing it properly is key! You need to be sure that you're storing it in an airtight container that will keep it fresh and also easy to pour. A mason jar with a lid is a great option and makes it simple to grab and pour into your morning cup of coffee.
You can also wash out and clean an old coffee creamer bottle that you might have and use that too. Whichever is the easiest way works. Also, it's important to keep this simple coffee creamer in the fridge until you are ready to use it.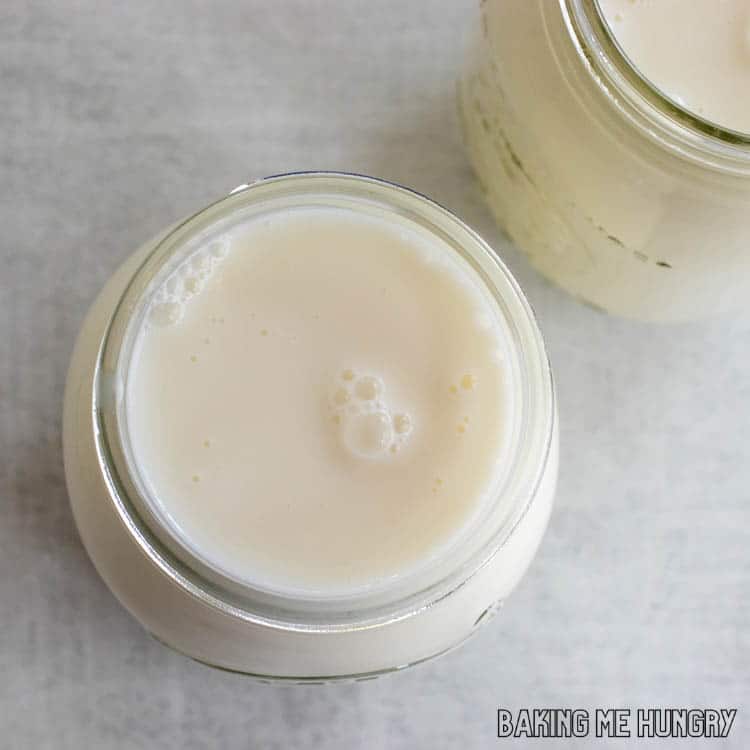 How do I turn this into a non-dairy creamer?
Even though it will change the overall flavor and potentially some of the texture, you can change the flavor of this creamer to fit your dietary needs. Using almond milk or coconut milk in place of fresh milk is a simple option. For the best experience, make a batch and see what you think as using different ingredients will change the way that it's written on the recipe card quite a bit.
Can I use this for iced coffee as well?
Absolutely. This DIY creamer recipe can be used for hot coffee, flavored coffee, iced coffee, or even a fun addition to teas. There isn't a wrong type of beverage to add it to, so have fun. (just be sure that you add it to a drink that you know you'll like so you don't waste it!)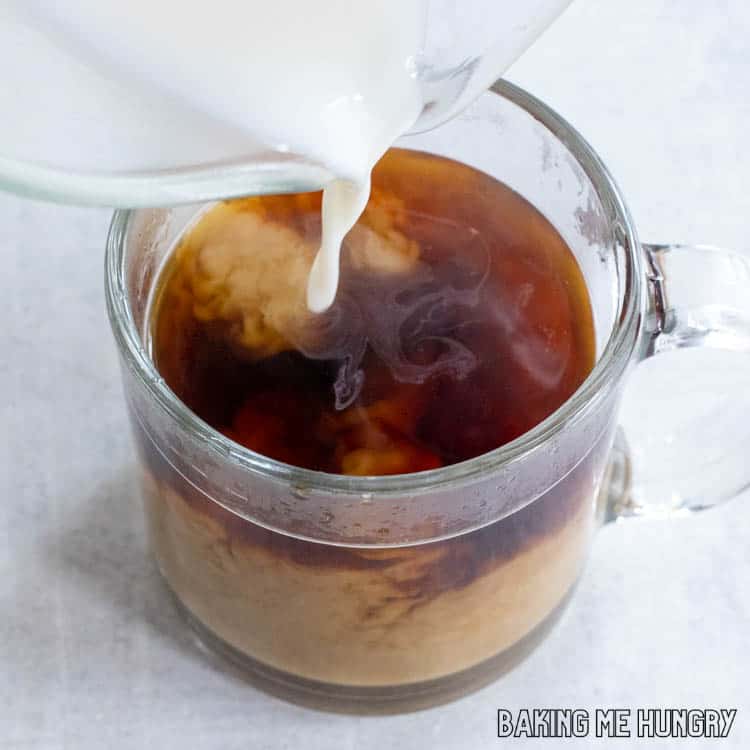 Can I freeze leftovers?
Since the original recipe has heavy cream in it, freezing it is not recommended. This is because there is a chance that the ingredients will separate during the freezing process, which can leave it having a really weird texture that won't pair well with the milk.
For the best experience, use it right away in your morning coffee and then store the leftovers in the fridge.
Can I make my own creamer with different flavors?
Sure! That's what's so great about having a base coffee creamer recipe and then seeing what you can do to alter or change it. Experiment with different added ingredients and see what you think. There are literally dozens of coffee creamer flavors at the store, so why not try and replicate some of them at home?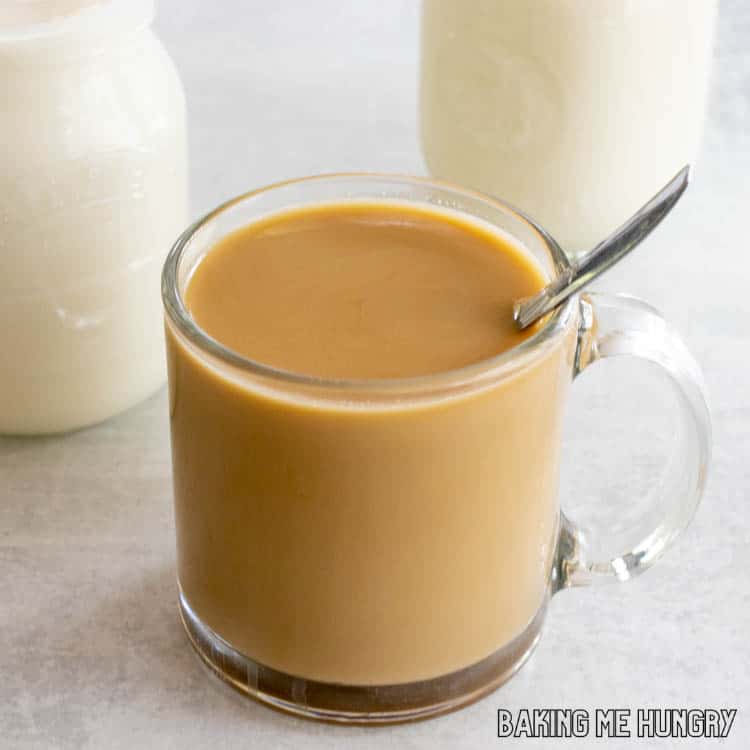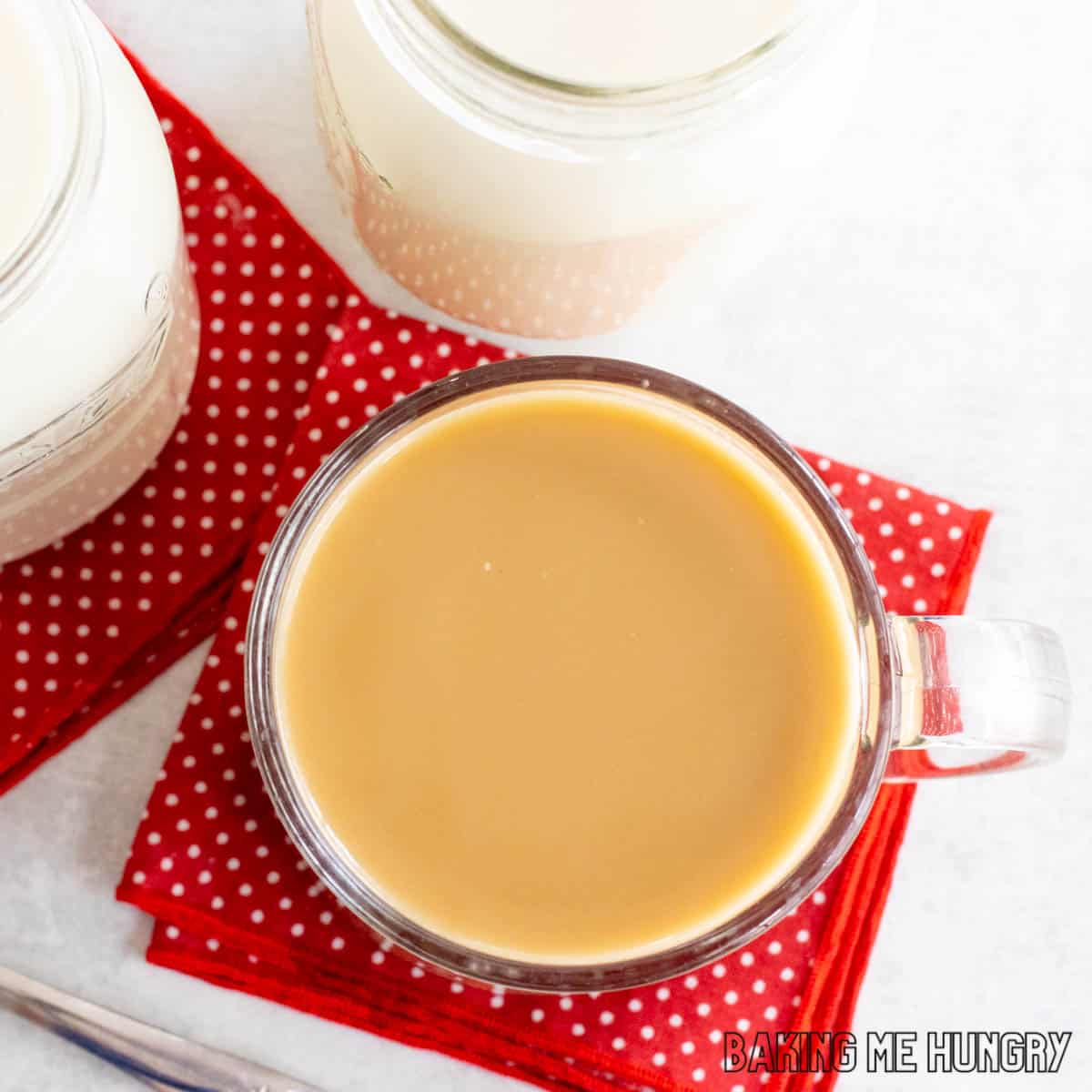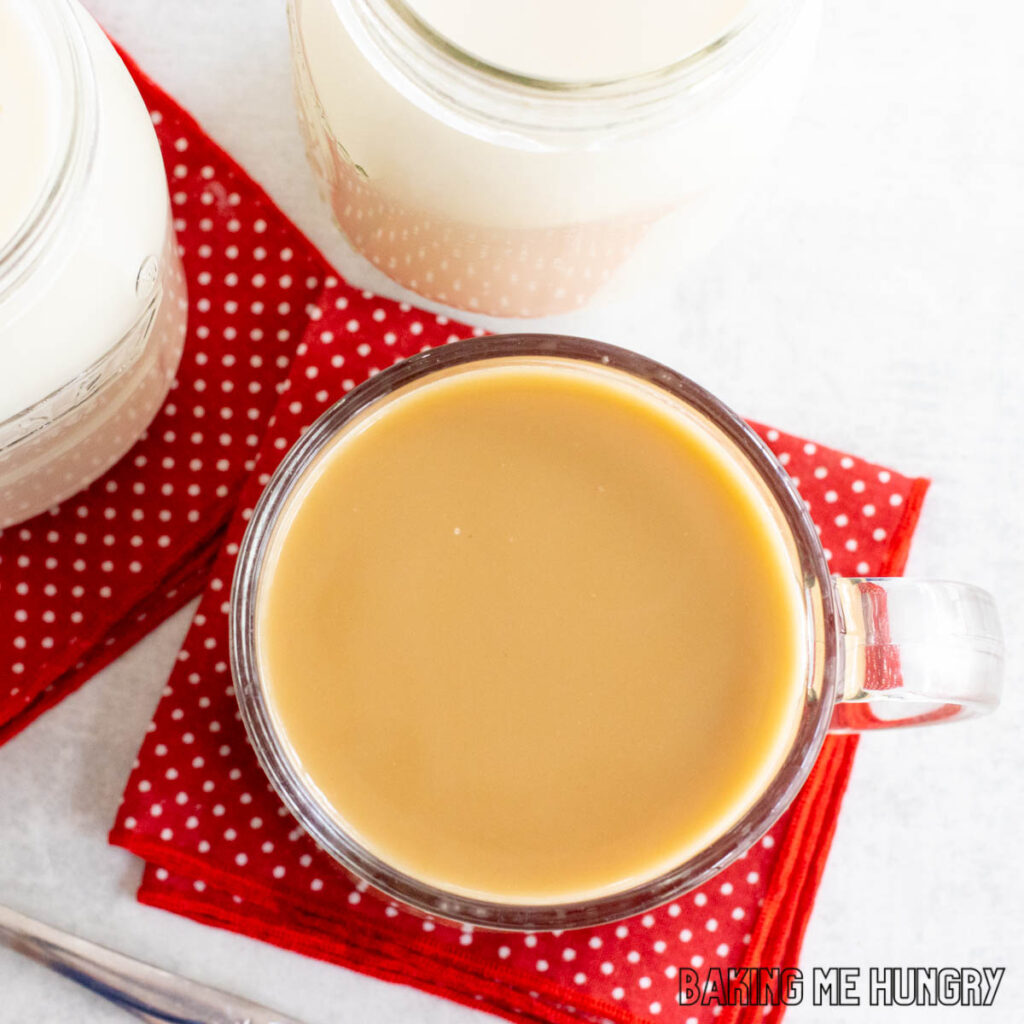 Ingredients
1

cup

sugar

½

cup

water

½

teaspoon

vanilla

½

teaspoon

almond extract

1 ½

cups

unsweetened almond milk

or carton coconut milk

1 ½

cups

heavy cream
Instructions
Combine sugar and water in a small saucepan and heat on medium just until the sugar melts.

Mix in the other ingredients.

Cool to room temperature. Store in the fridge.
Notes
Nutrition: The nutrition facts are based on 1/16th of the recipe per serving which is approximately 3 tablespoons.
Nutrition
Calories:
126.3
kcal
|
Carbohydrates:
13.2
g
|
Protein:
0.7
g
|
Fat:
8.2
g
|
Saturated Fat:
5.1
g
|
Polyunsaturated Fat:
0.4
g
|
Monounsaturated Fat:
2.1
g
|
Cholesterol:
25.2
mg
|
Sodium:
21.8
mg
|
Potassium:
21.8
mg
|
Fiber:
0.04
g
|
Sugar:
13.2
g
|
Vitamin A:
328
IU
|
Vitamin C:
0.1
mg
|
Calcium:
29.2
mg
|
Iron:
0.03
mg