Are you craving the perfect cupcake full of coconut flavor? If so, you have to make these Pineapple Coconut Cupcakes. They're a cross between a pineapple upside-down cake and a pina colada, that you don't have to share! Cupcake recipes like this are a must!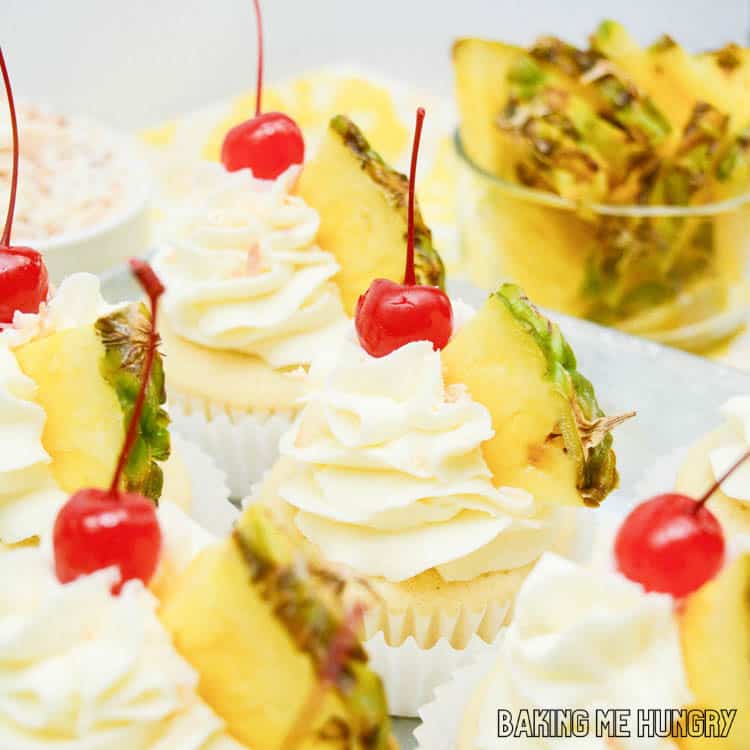 Transport yourself to a tropical paradise with our heavenly Pineapple Coconut Cupcake recipe. Let the sweet aroma of pineapple and coconut whisk you away to an island getaway right in your own kitchen. These moist and fluffy cupcakes are infused with the luscious flavors of rum flavoring and creamy coconut, creating a blissful symphony for your taste buds.
Serve along with our Pina Colada Mocktail for a complete indulgence.
Topped with a velvety swirl of coconut frosting and garnished with a sprinkle of toasted coconut flakes, pineapple wedges, and a cherry, each bite is like a vacation in paradise.
This just might be the best cupcake that I've created – and that's saying something. I'm obsessed with the tropical flavors and can't get enough of the homemade frosting. Be sure to grab some festive cupcake liners the next time that you're at the store so you can create these simple cupcakes with amazing flavor.
Be sure to check out my Apple Cider Cupcakes for another fun and flavorful treat!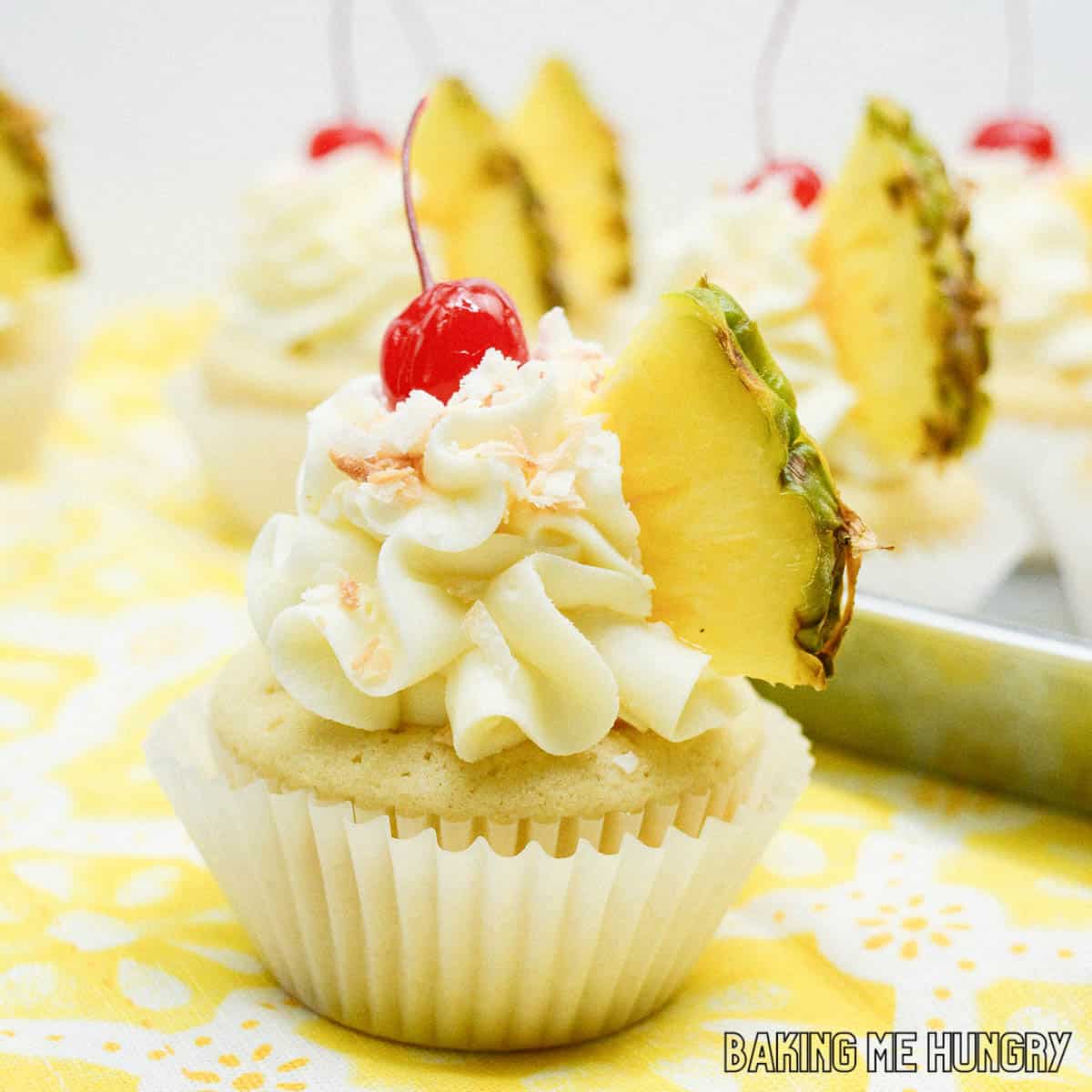 Ingredients
Salted butter – This will be used in the cupcake batter and also the frosting.
Sugar – To add sweetness.
Egg whites – Save the rest of the egg to use for breakfast!
Vegetable oil – You could also use coconut oil or avocado oil.
Baking powder – Adds fluffiness and texture to the cupcakes.
Salt – Just a tad bit is needed.
Rum flavoring – You can also add real rum.
Coconut milk – Used in the batter and also the frosting. Helps to thin out both.
Flour – Needed to make the cupcakes.
Powdered sugar – This is what will sweeten the frosting.
Sweet flake coconut – You can use unsweetened as well.
Maraschino cherries – For a garnish.
Pineapple wedges – For a garnish.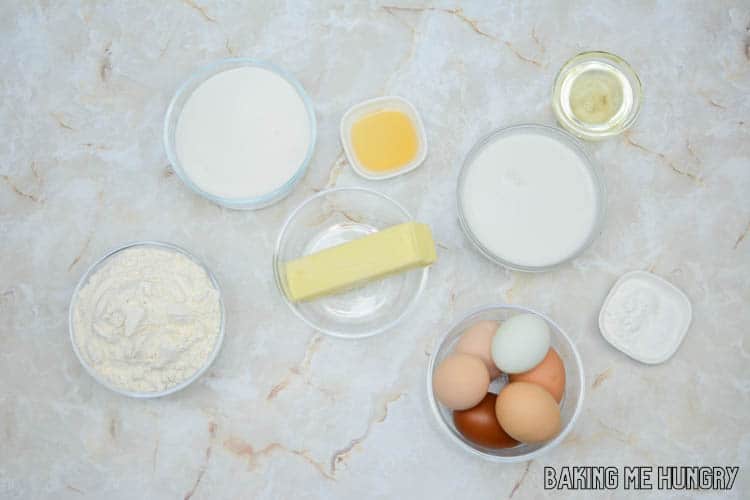 How to Make Pineapple Coconut Cupcakes
Step One: Preheat the oven to 350 degrees. Place the cupcake liners into the pan.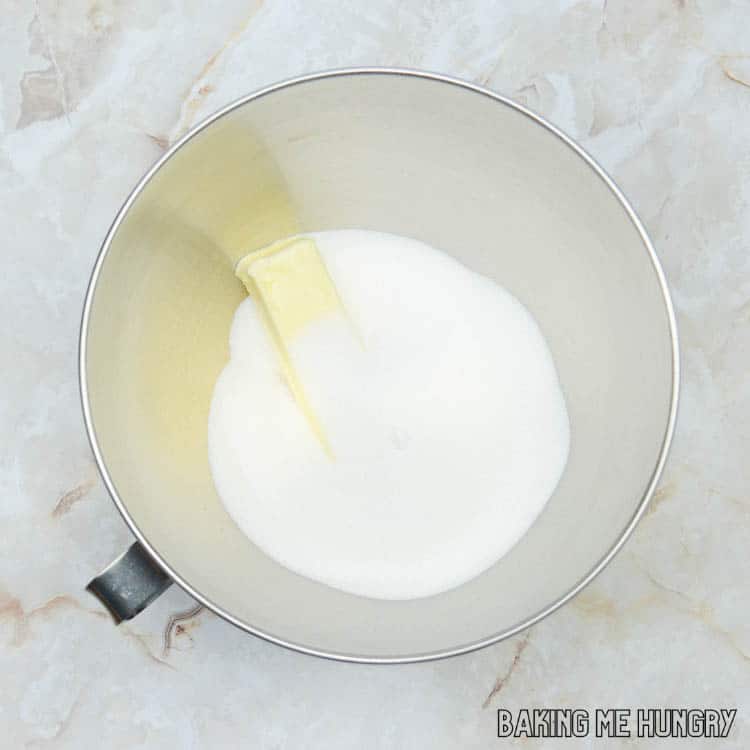 Step Two: In a bowl, cream the softened butter and sugar.
Step Three: Add the oil, egg whites, salt, baking powder, rum flavoring, and coconut milk. Combine.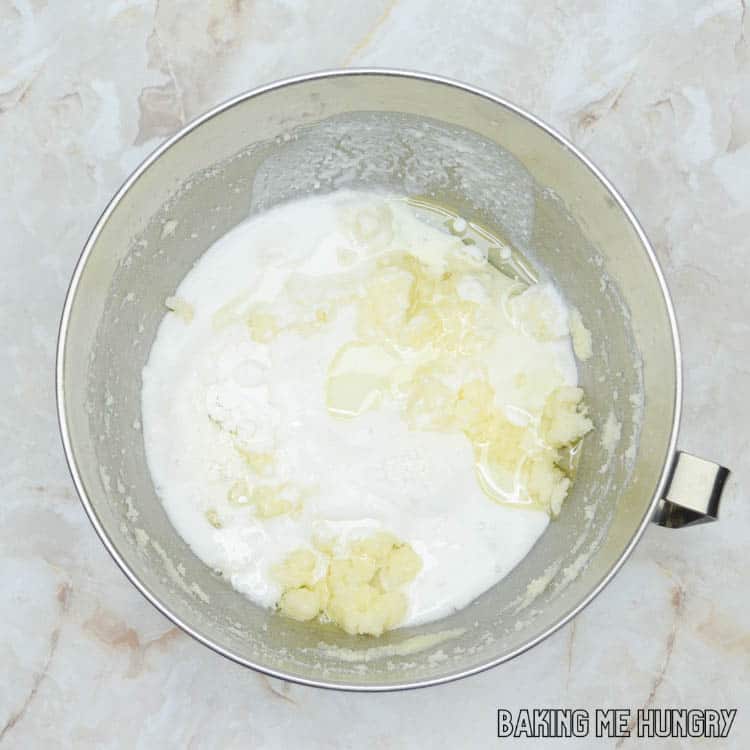 Step Four: Add the flour and mix well.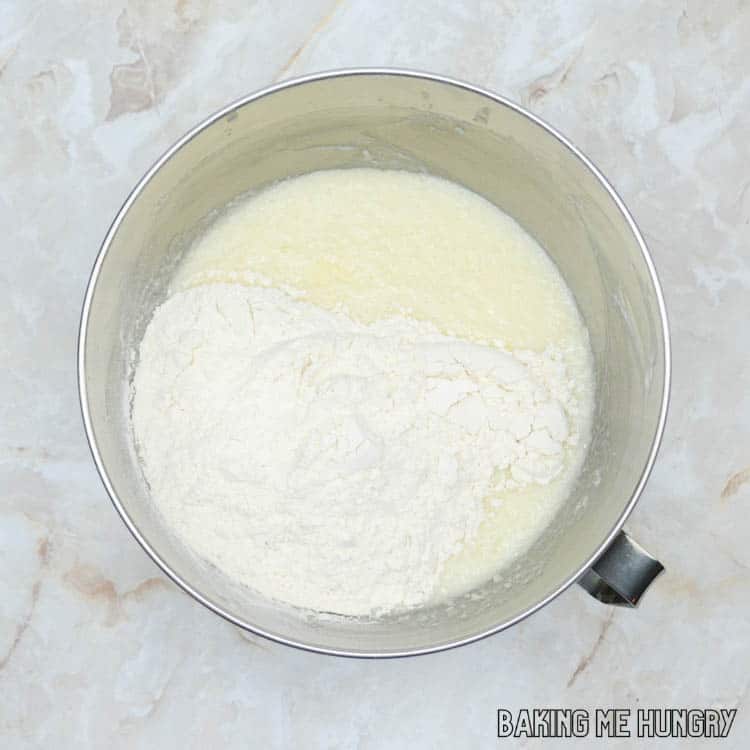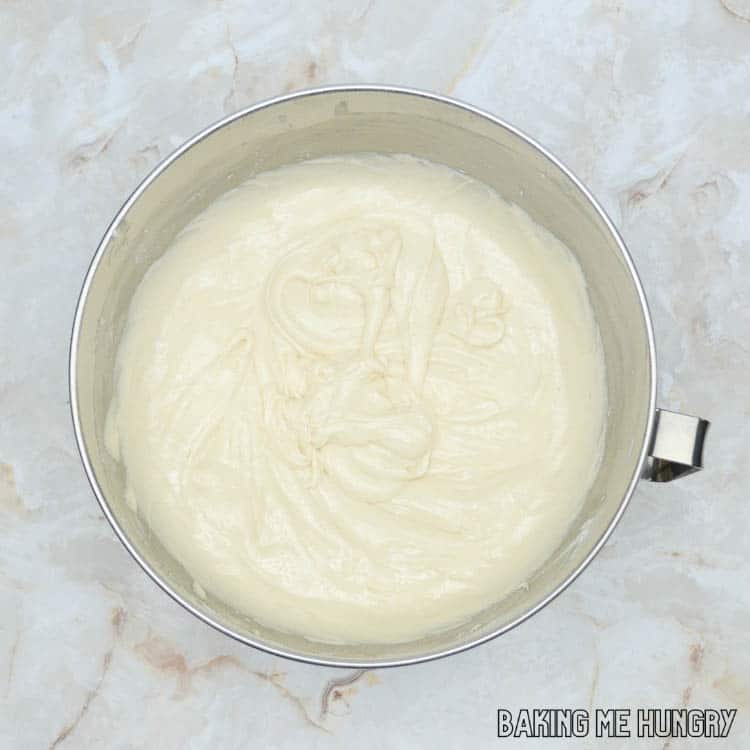 Step Five: Fill the liners with cupcake batter about ⅔ full. Do not overfill.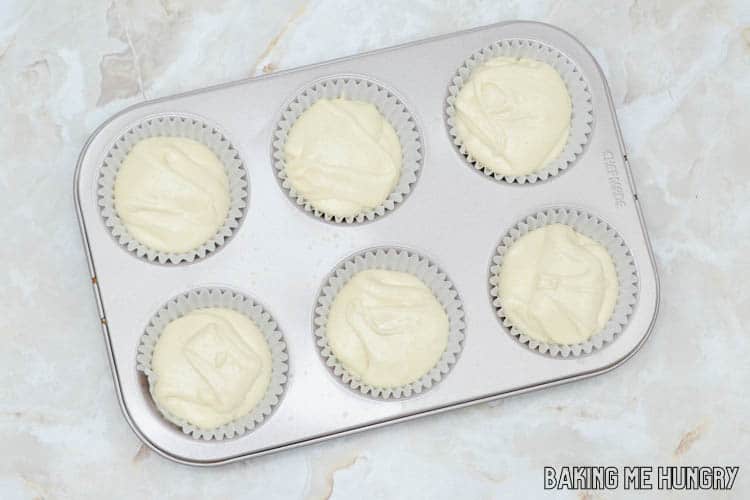 Step Six: Put the pan in the oven and bake for 14-16 minutes. Let the cupcake cool completely.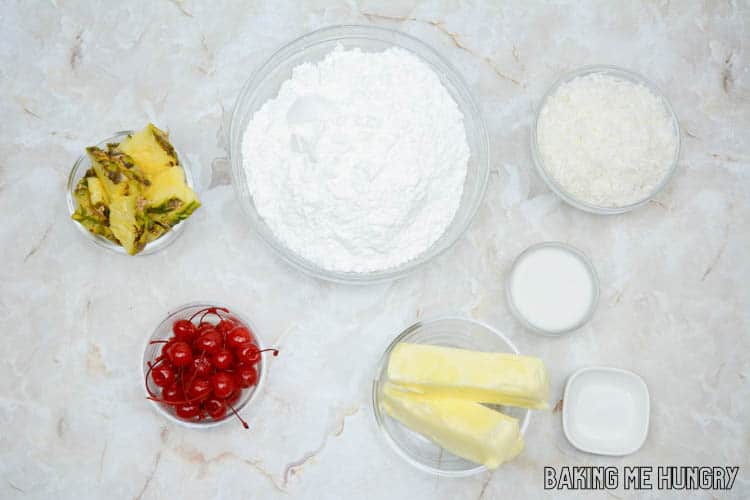 Step Seven: To make the frosting, mix the powdered sugar and softened butter until mostly combined. Add the salt and coconut milk.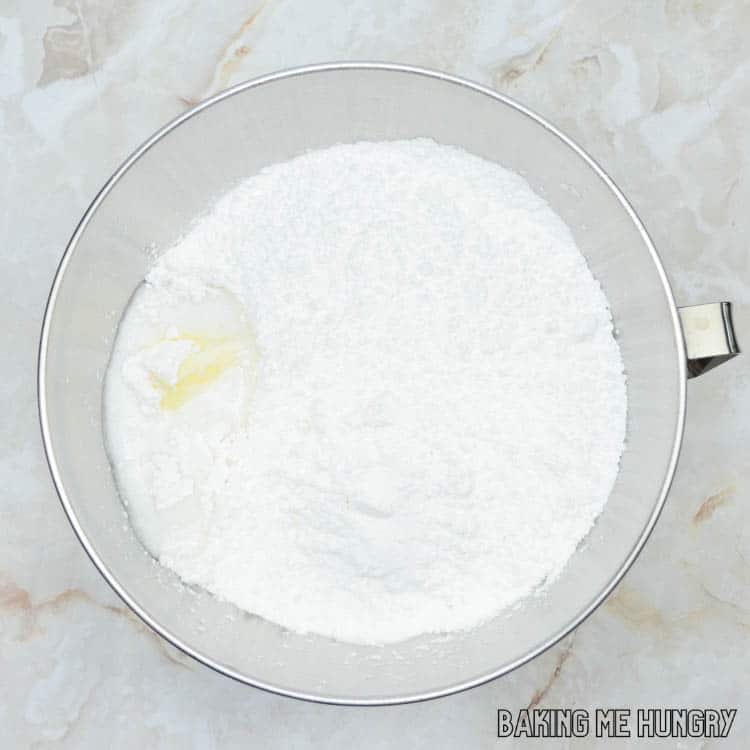 Step Eight: Beat the mixture until smooth.
Step Nine: Put the frosting into a piping bag with a large star tip. Other tips can be used if desired.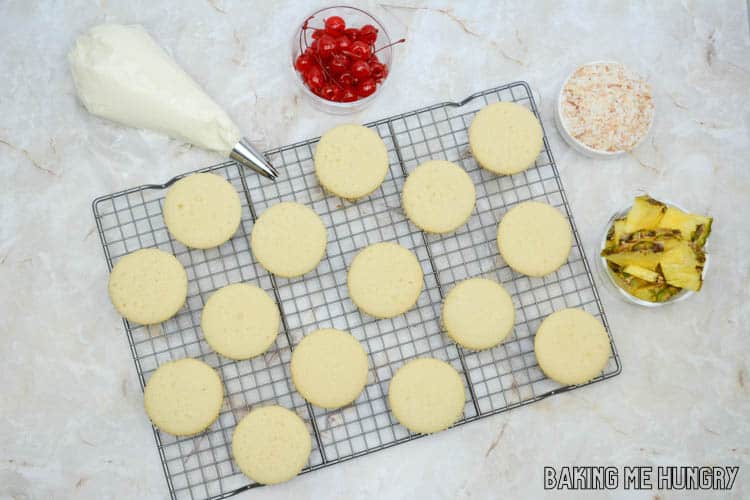 Step Ten: Preheat the oven to 350 degrees and spread the coconut out on a prepared baking sheet. Bake for 5-10 minutes or just until browned. (Watch this closely.) Remove and let cool.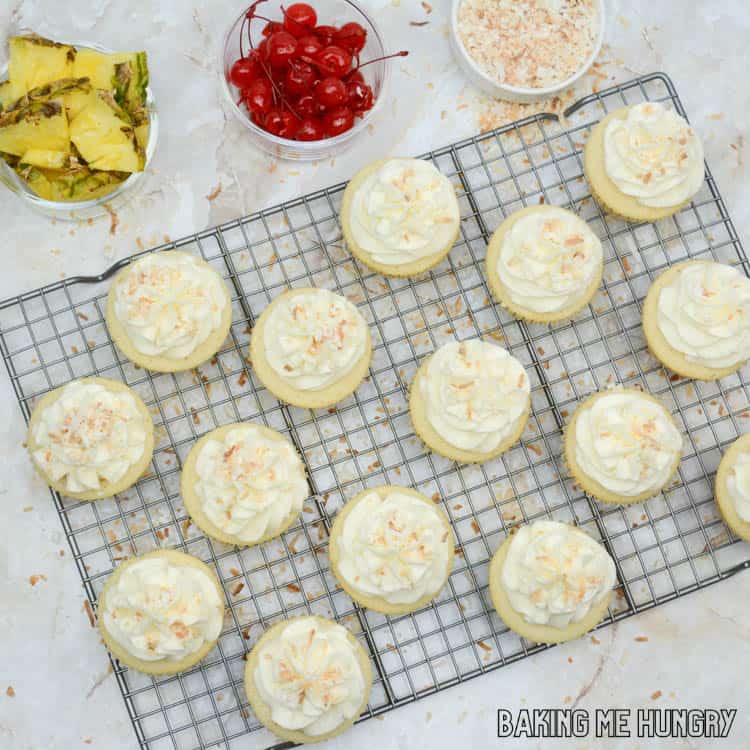 Step Eleven: Decorate the cupcakes by swirling the frosting on top. Sprinkle with the toasted coconut, and add a wedge of fresh pineapple and a cherry.
Variations
Use canned pineapple – If you don't have fresh pineapple, canned pineapple chunks or crushed pineapple to garnish on top will work just fine.
Add rum – If you want to add a kick to these pineapple cupcakes, you can add real rum instead of rum flavoring.
Use a cake mix – If you need to save time on making these homemade cupcakes, you can always use a cake mix to get started. They'll still bake up to golden brown perfection, and you can then add more pineapple flavor and pineapple frosting easily.
Change the frosting – You can also use storebought frosting as well. Cream cheese frosting would taste really great on the top of the cooled cupcakes.
Add coconut extract – Adding coconut extract or vanilla extract are other options to use besides rum extract.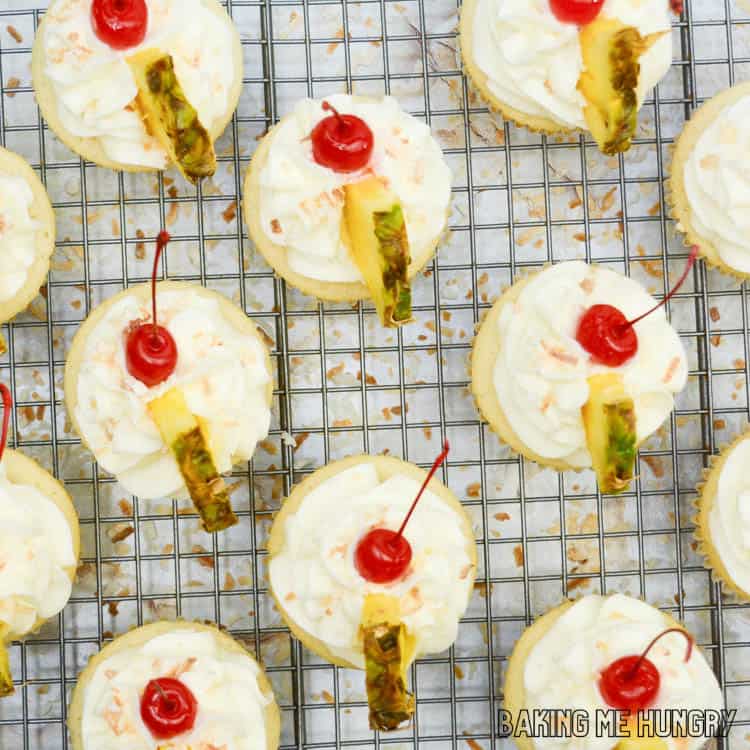 Common Questions
​How do I make moist, fluffy coconut cupcakes?
A trick that I learned from a baker a long time ago is to add a little bit of sour cream or Greek yogurt to the cupcake batter mix. Just a tad bit of this healthy fat will make the most delicious pineapple coconut cupcakes that are moist and flavorful.
​Can I decorate these tropical cupcakes ahead of time?
Because of the juice coming from the pineapple and cherries on top, these are best to be decorated and served right away.
How do I store leftovers of these piña colada cupcakes?
​For the best results, let the cooled cupcakes be stored in an airtight container in the fridge for up to 2 days. You can also freeze these cupcakes for up to 2 months.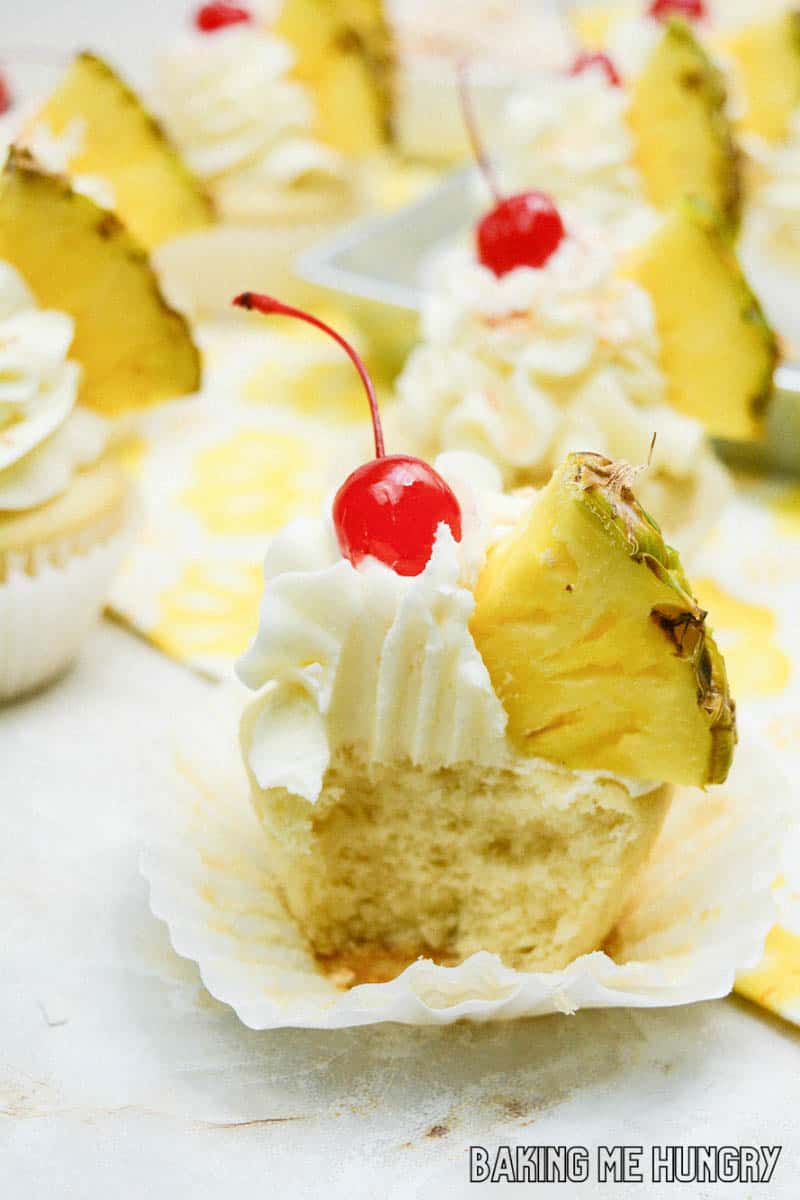 Ingredients
Cupcakes
½

cup

salted butter

softened

1 ½

cup

sugar

6

egg whites

¼

cup

vegetable oil

2 ½

teaspoon

baking powder

1

teaspoon

salt

1

teaspoon

rum flavoring

or regular rum

1 ¼

cup

coconut milk

2

cups

flour
Frosting
1

cup

salted butter

softened

1

teaspoon

salt

4

cups

powdered sugar

2-3

tablespoon

coconut milk

½

cup

sweetened flake coconut

to garnish

24

maraschino cherries

to garnish

24

fresh pineapple wedges

to garnish
Instructions
Cupcakes
Preheat the oven to 350 degrees and prepare a few cupcakes pans by placing the liners for approximately 24-30 cupcakes.

In the bowl of a stand mixer, cream together the softened butter and sugar.

Add in the egg whites, oil, baking powder, salt, rum flavoring and coconut milk. Combine well.

Add the flour and mix thoroughly. Stop the mixer, scrape the sides and mix again.

Fill each cupcake liner with enough batter to fill approximately ⅔ full.

Bake in preheated oven for 14-16 minutes or until slightly browned. Allow to cool completely before decorating.
Frosting
To make the frosting, combine the softened butter and powdered sugar until mostly combined in the bowl of a stand mixer. Add in the salt and coconut milk.

Beat until smooth - scraping the sides frequently and adding additional milk only if needed to bring the frosting together.

Transfer the frosting to a piping bag fitted with a large star tip.

To toast the coconut, preheat the oven to 350 degrees. Spread the coconut on a parchment lined baking sheet (for easy cleanup) and bake for about 5-10 minutes or just until browned. Watch closely as they can go from toasty to burned very quickly. Remove from the oven and allow to cool before stirring and sprinkling on cupcakes.

To decorate the cupcakes, gently pipe a spiral cone shape of frosting on each cupcake. Sprinkle with some toasted coconut, insert a wedge of fresh pineapple and top with a cherry.
Notes
Substitutes - We used fresh pineapple but canned could be used as well. We used maraschino cherries, but fresh could be used if desired. Also, we used sweetened flake coconut but any other varieties would work as well. Coconut - Coconut milk is used in this recipe, which tends to separate. Shake well and/or stir before measuring. Coconut milk could be substituted with regular milk if desired. Rum - We used rum flavoring (available at most groceries stores in the baking aisle), but you could use regular rum. Also, feel free to add additional rum to the frosting if you want an extra boozy kick! Garnish - The excess juice from the cherry and pineapple will begin to drip down the cupcakes - they are best served freshly decorated. Storage - Cupcakes are best served freshly decorated - if storing, remove or do not decorate with the pineapple or cherry until just prior to serving. Cupcakes can be stored in an airtight container for up to 2 days in the fridge or frozen for 3 months.
Nutrition
Serving:
1
cupcake
|
Calories:
316.2
kcal
|
Carbohydrates:
43.9
g
|
Protein:
3
g
|
Fat:
15.1
g
|
Saturated Fat:
10.3
g
|
Polyunsaturated Fat:
0.6
g
|
Monounsaturated Fat:
3.2
g
|
Trans Fat:
0.5
g
|
Cholesterol:
31.3
mg
|
Sodium:
359.1
mg
|
Potassium:
71.8
mg
|
Fiber:
0.6
g
|
Sugar:
34.7
g
|
Vitamin A:
357.2
IU
|
Vitamin C:
0.1
mg
|
Calcium:
35.8
mg
|
Iron:
1.1
mg