Try this amazing combination of cornbread & cookies with our easy-to-follow Cornbread Cookies Recipe using Jiffy muffin mix. Ready in under 20 min! This unique cookie recipe proves that not all cookies have to be super sweet and loaded with ingredients. All you need is a cornbread mix and a three other simple ingredients to get started.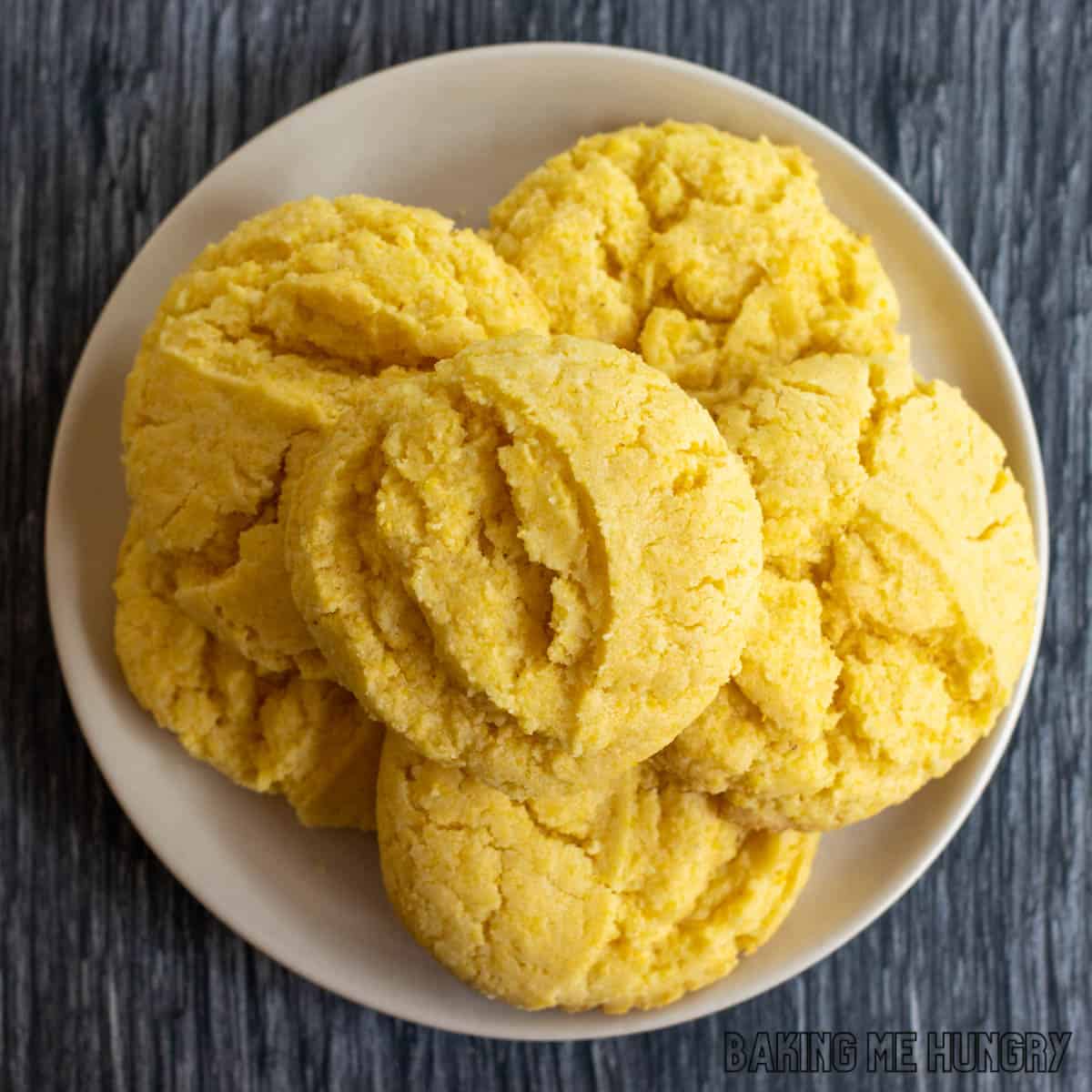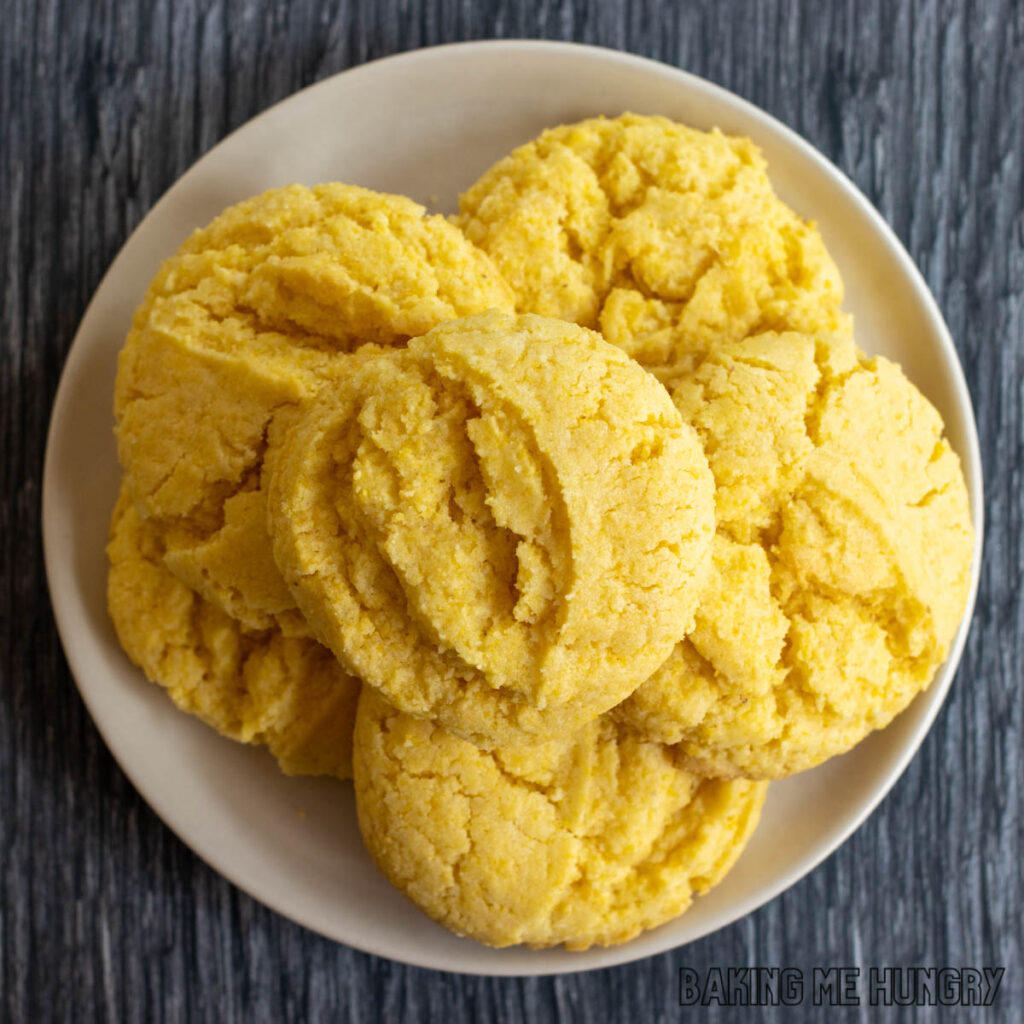 In my opinion, the best part of these chewy cornbread cookies is that they're delicious and versatile. They can easily become a decadent dessert by adding a dollop of honey buttercream frosting like the famous crumbl cookies, or these warm cookies can be paired with a bowl of chili to be the perfect side dish. They're the same flavor as cornbread muffins, just in a cookie form.
These are the best baked cookies, and with one bite you will agree! If you're looking for new flavors and big cookies, give these golden brown cookies a try. You won't be sorry.
Be sure to check out my Biscoff Butter Cookies for another simple and yummy cookie recipe.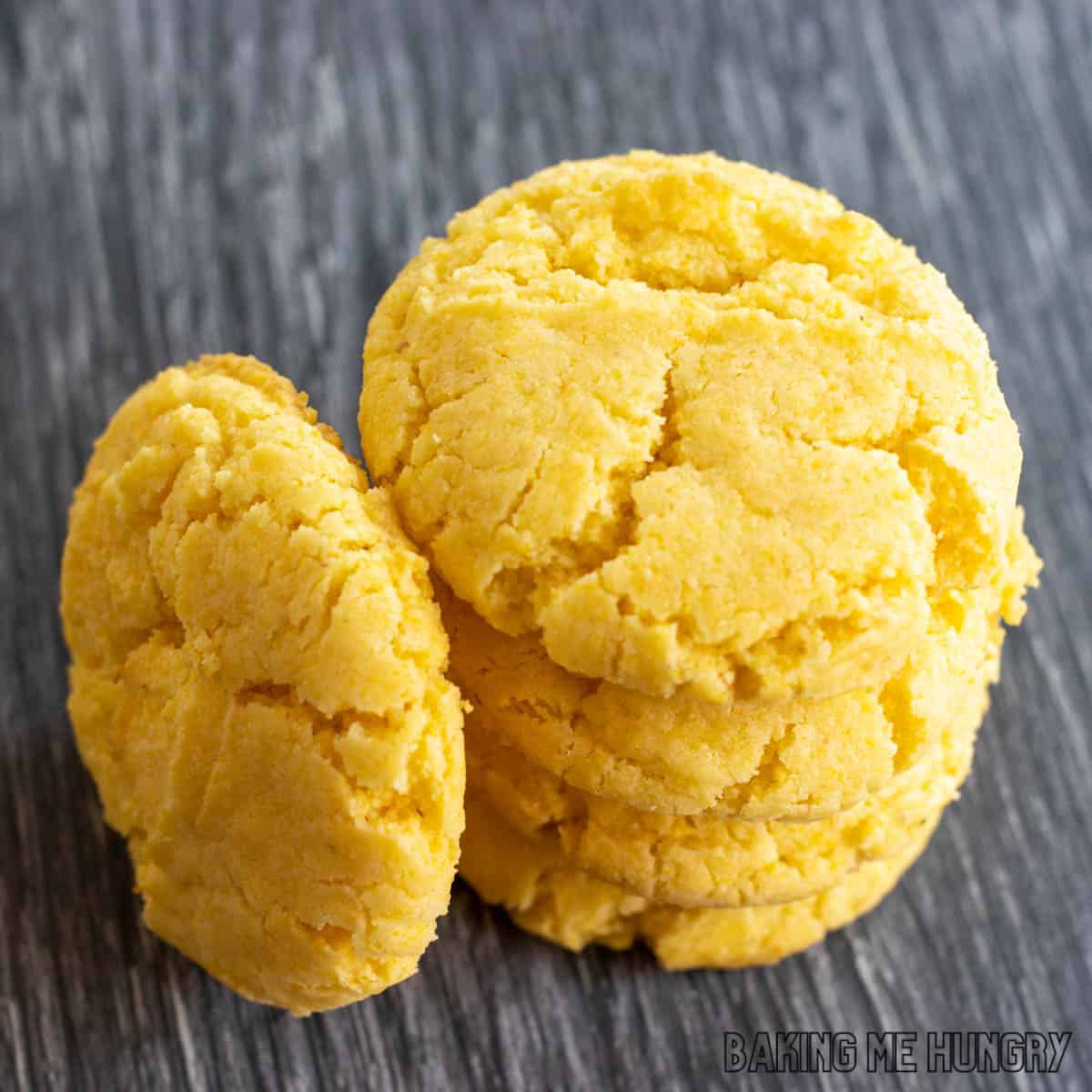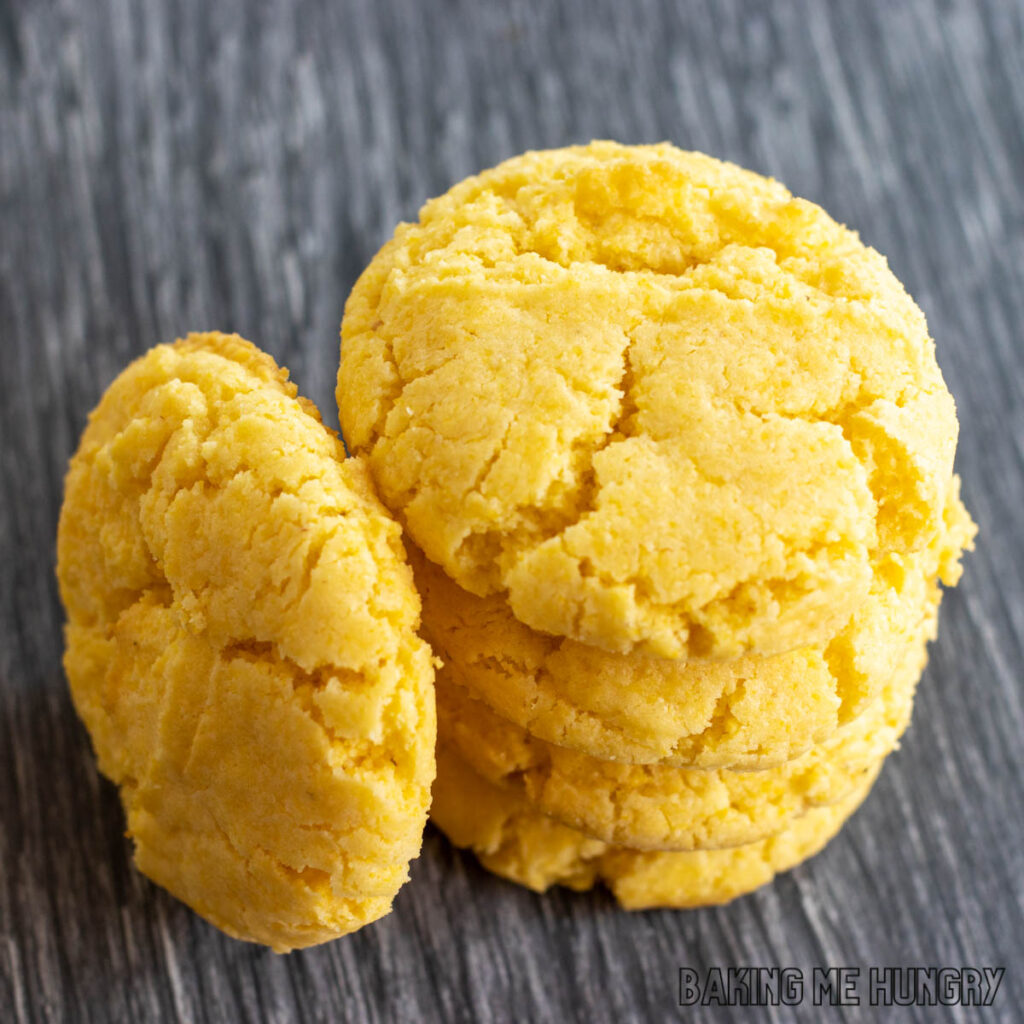 Ingredients
Corn muffin mix – Use your favorite muffin mix to create these cookies.
Butter – The butter is needed to bind together the dry ingredients. You can use salted or unsalted butter.
Yolks – Save the egg whites and make an omelet or use them in another one of your favorite recipes. There is no need to waste them.
Sugar – Needed to add a bit of sweetness to the cookie recipe.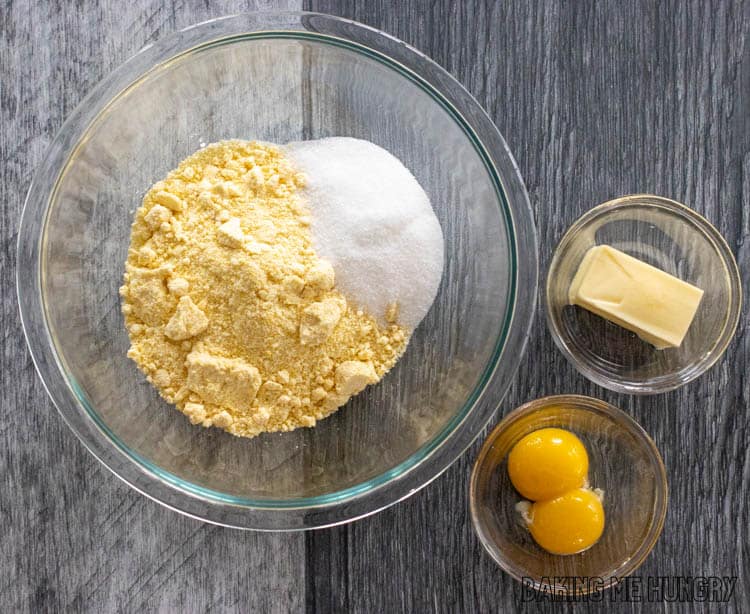 How to make this Cornbread Cookie Recipe
Step One: Preheat the oven to 350 degrees. Line 2 cookie sheets with parchment paper.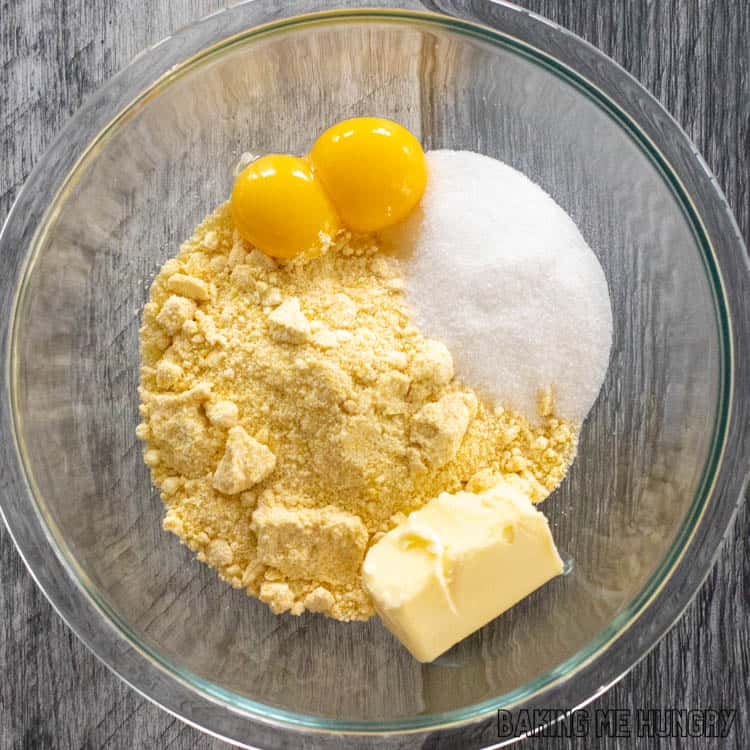 Step Two: Add all the listed ingredients into a large bowl. Mix with a mixer until smooth.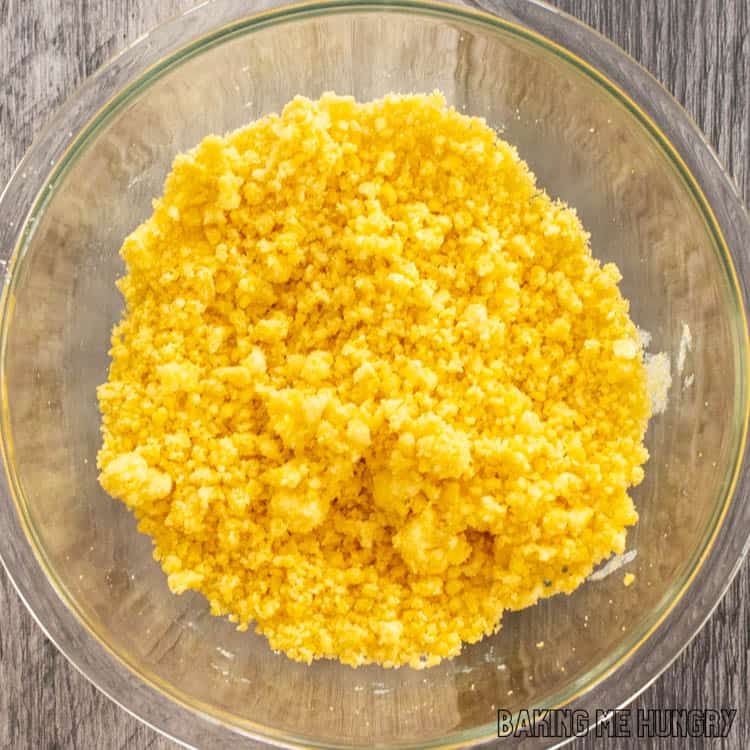 Step Three: Use a cookie scoop and scoop out 24 cookie dough balls.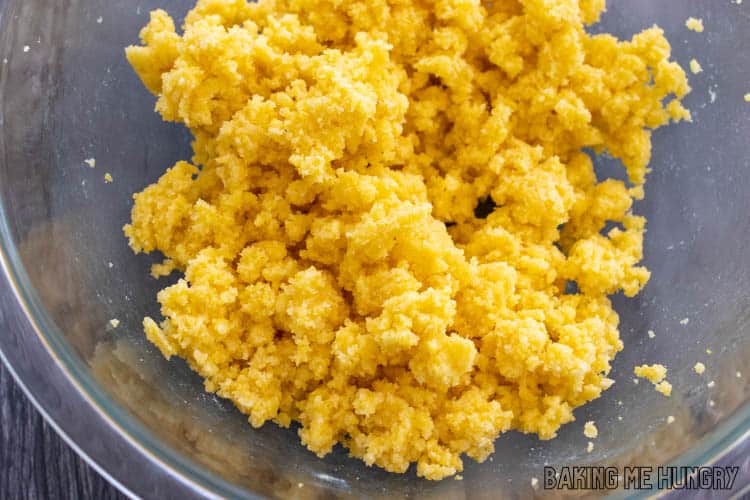 Put them on the prepared baking sheets.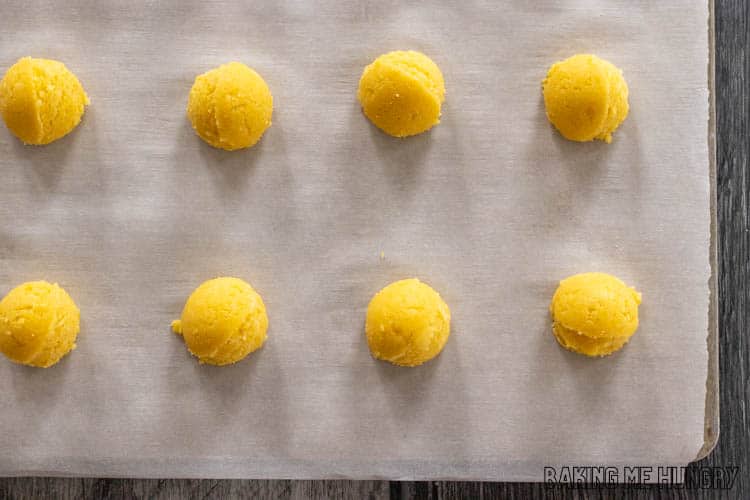 Step Four: Put the pans in the oven and bake for 10-12 minutes.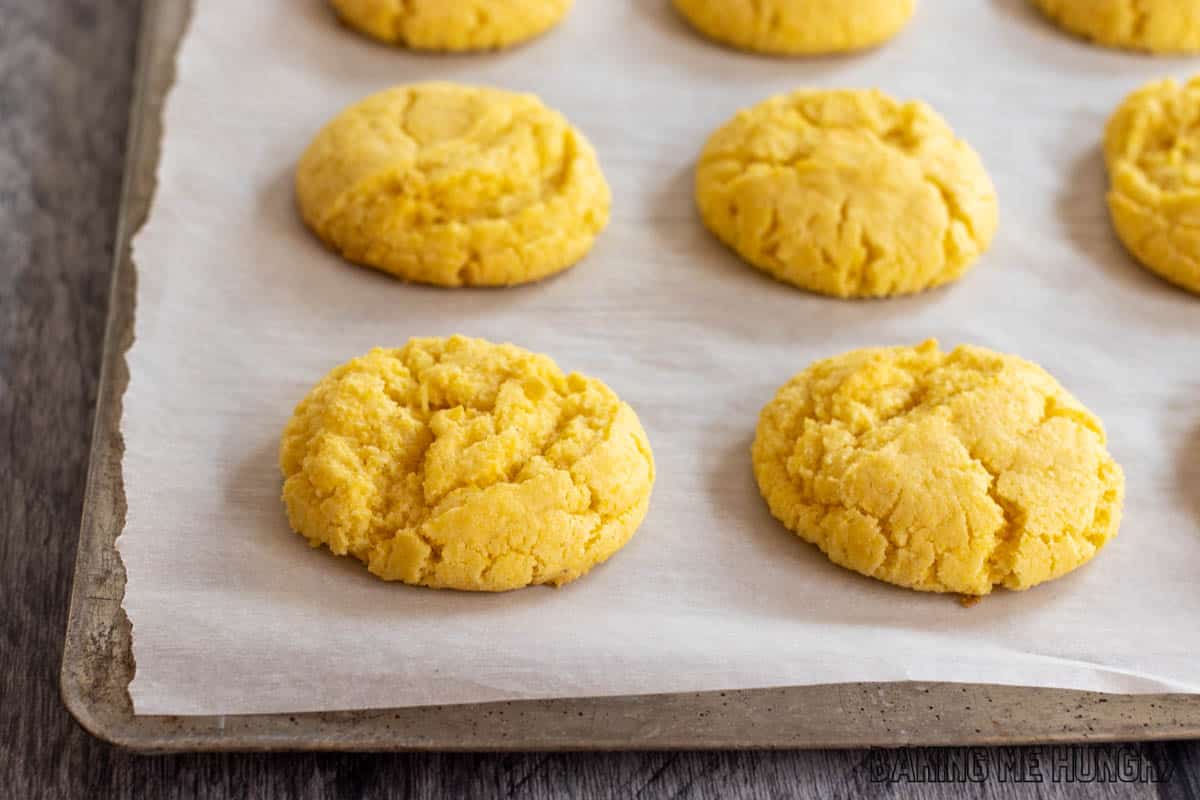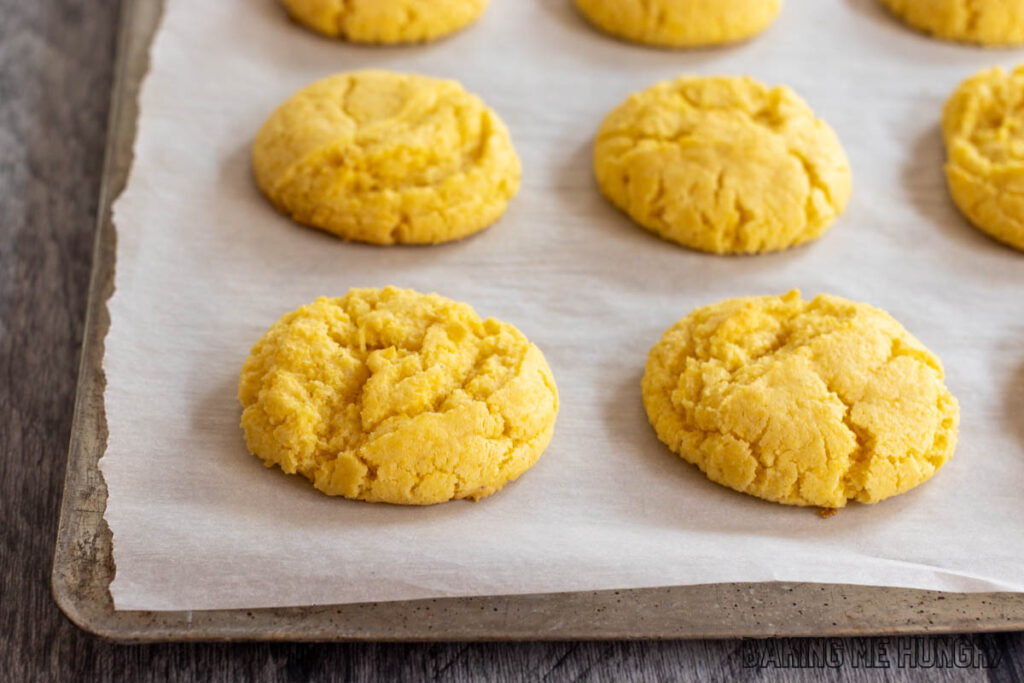 Variations
Add a topping – If you want to make a sweeter cookie, you can add powdered sugar on top or even a small scoop of frosting. Melting some milk chocolate and drizzling it over the top is a great addition to these gluten free cornbread cookies. A nice honey butter glaze works well, too.
Mix in extra honey – The best way to get a sweeter cookie is to mix in a bit of honey. This is especially true for unfrosted cookies.
Honey Buttercream Frosting – Mix four tablespoons of salted butter with one cup of powdered sugar and two teaspoons of honey. Thin with milk, if needed. You can add a dollop on top of the cookies with a honey drizzle or sandwich it between two.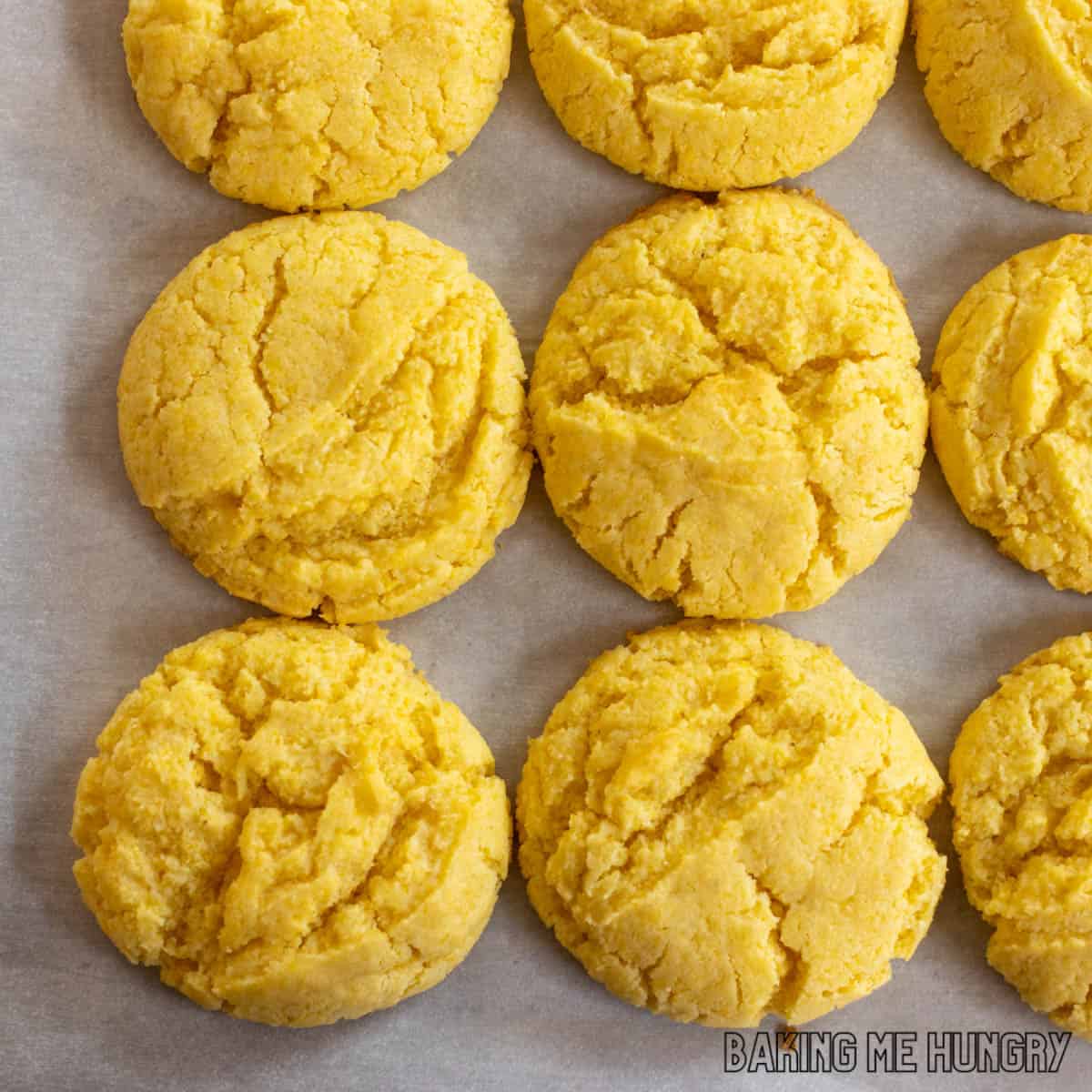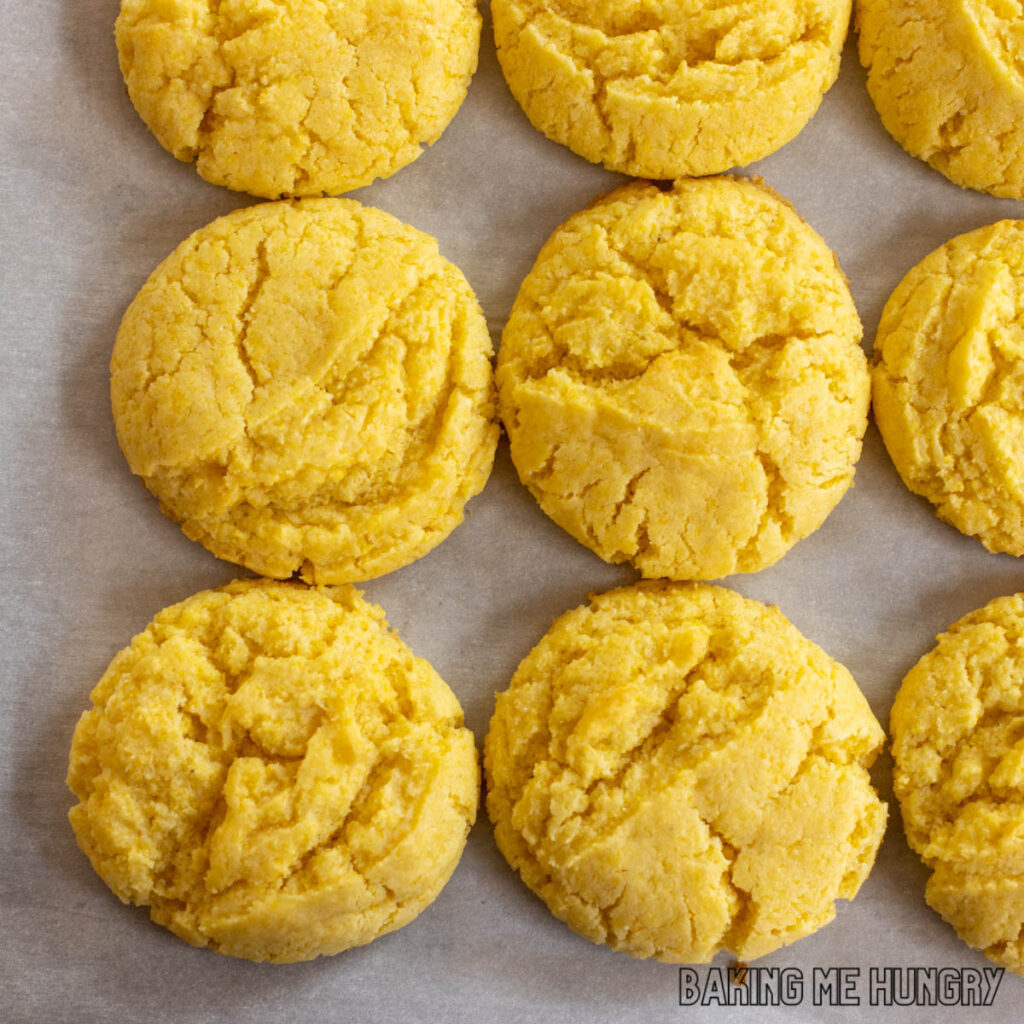 Common Questions
What is the secret to moist cornbread?
If you're referring to a slice of cornbread, adding butter on top of the sweet cornbread right when it gets done baking is a simple and easy way to keep it moist. The same can be true for these cookies – and it's a simple solution to try!
Once the cookies are removed from the oven, rub some butter on top. It won't overpower that cornbread flavor and will keep them moist and chewy.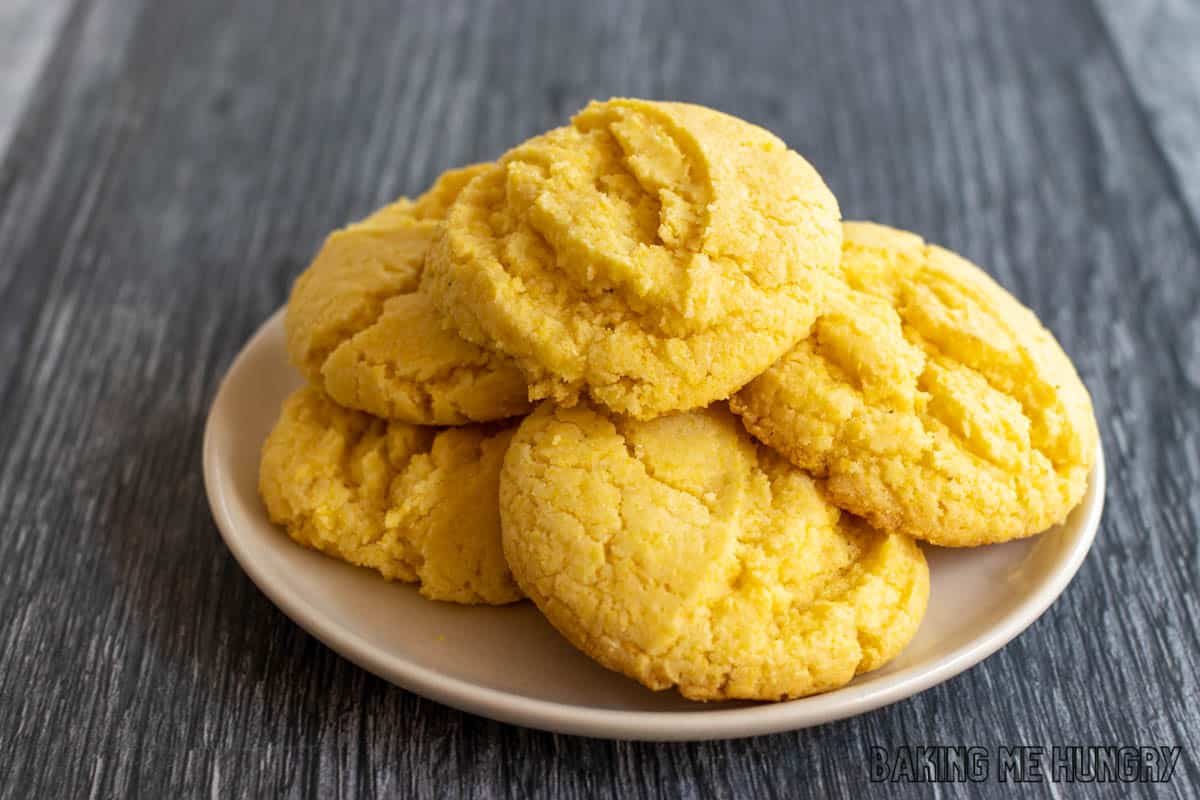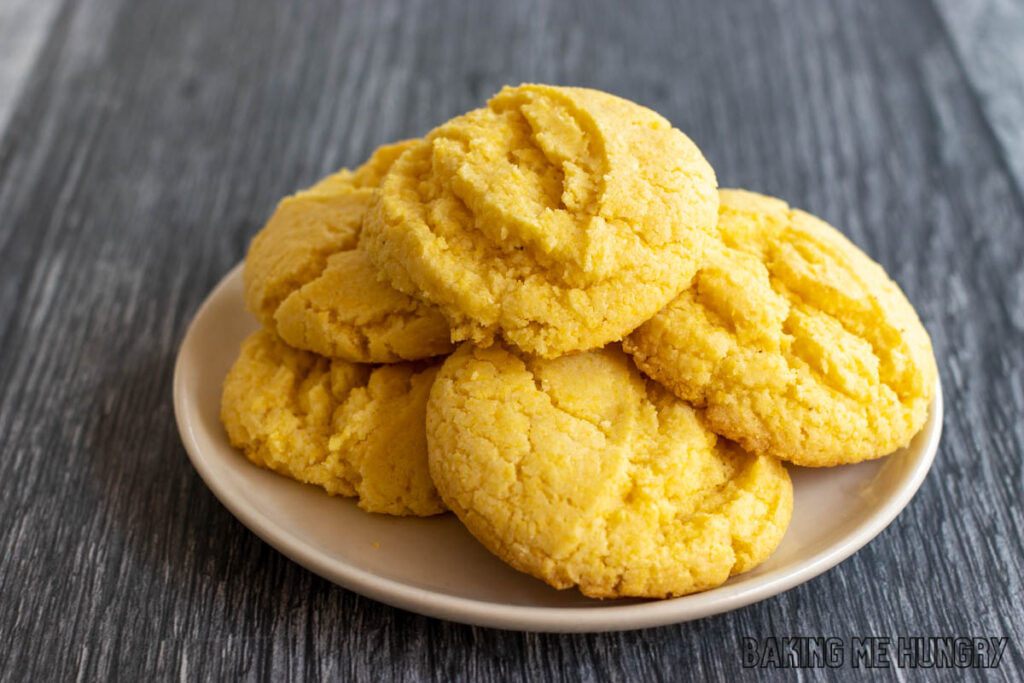 Can I skip the egg in cornbread?
While I highly recommend that you follow the recipe for these popular cornbread cookies, some people do opt for leaving out the egg and adding yogurt or sour cream instead. For this recipe, following the recipe card and using the egg is recommended for the best results.
Can I freeze cornbread cookies?
Yes, cornbread can be frozen. Once you make these cornmeal cookies, be sure to let them cool down all the way, and then wrap them in plastic wrap before adding them to a freezer safe bag or container. You can then store them in the freezer for later.
To thaw, move them to room temperature or place them in the fridge for a few hours.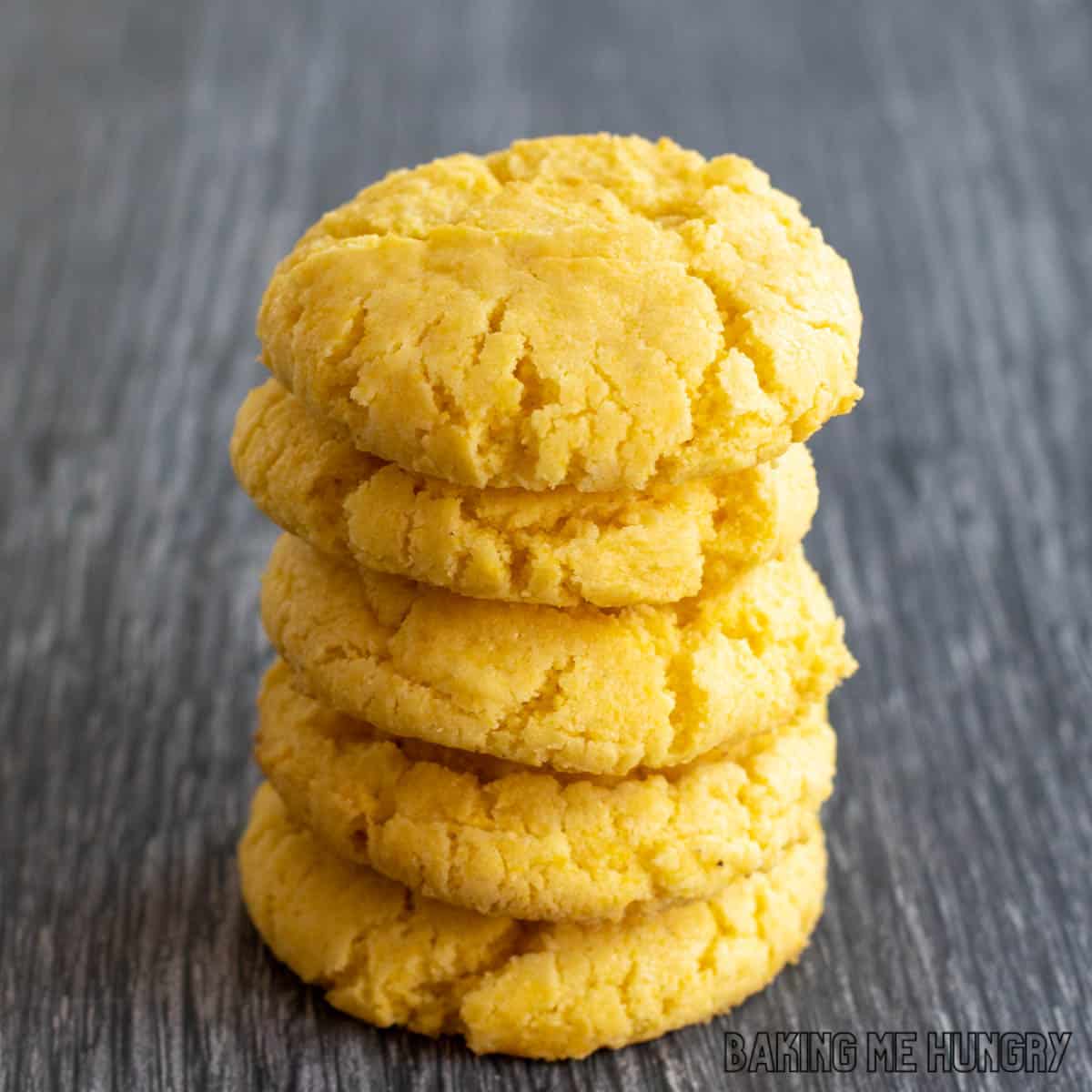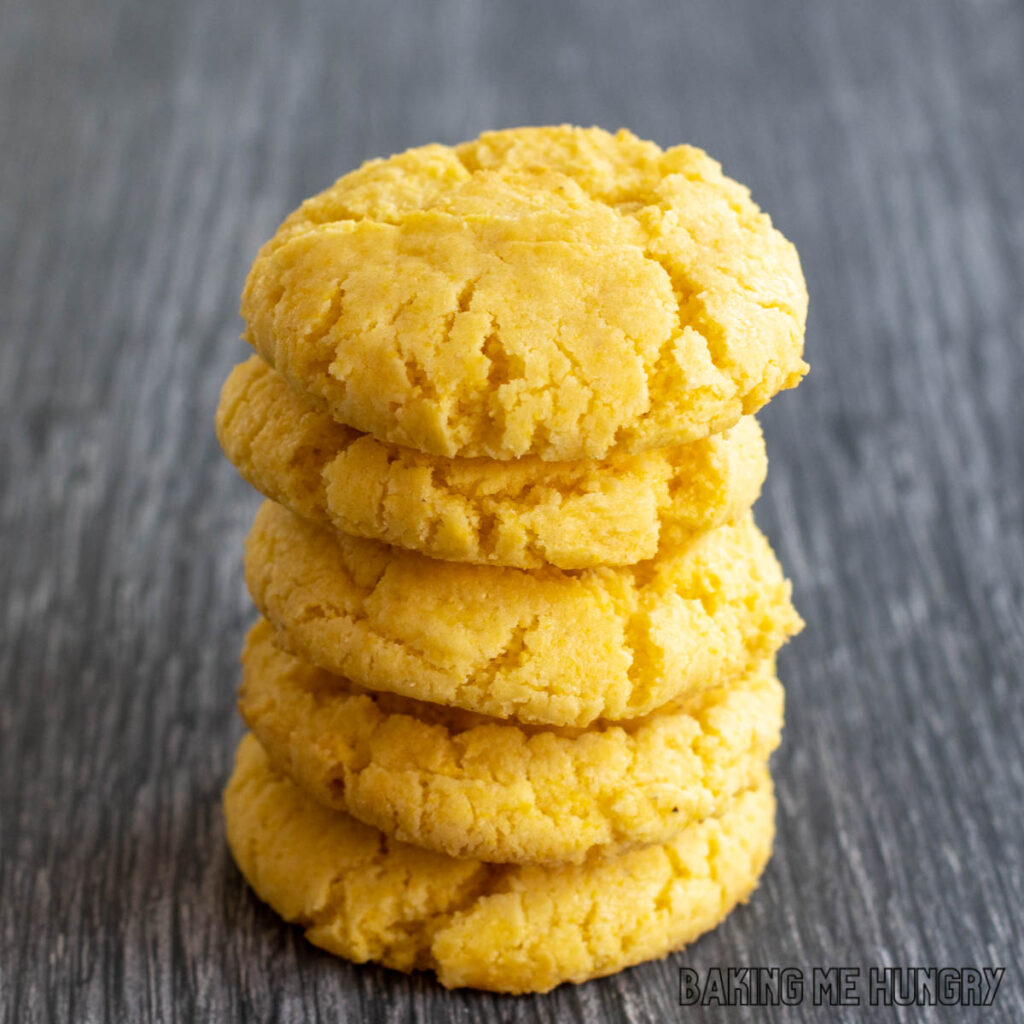 How do I know when cornbread cookies are done baking?
You'll have to use visual cues as a way to know that the cookies are done baking. Once the time gets done, the edges are going to start turning golden brown, indicating that they're done.
Don't wait for the entire cookie to turn golden brown because you'll be overbaking them at that point in time. As the cookies cool, they will firm up and become the chewy centers with crispy edges that everyone loves.
What foods pair well with cornbread?
There are so many options! You can pair them with soups, stews, meats, and any other main entrees – or add a drizzle of honey to the tops and make it a sweet treat at the end of the meal, or even a unique and delicious way to start the day.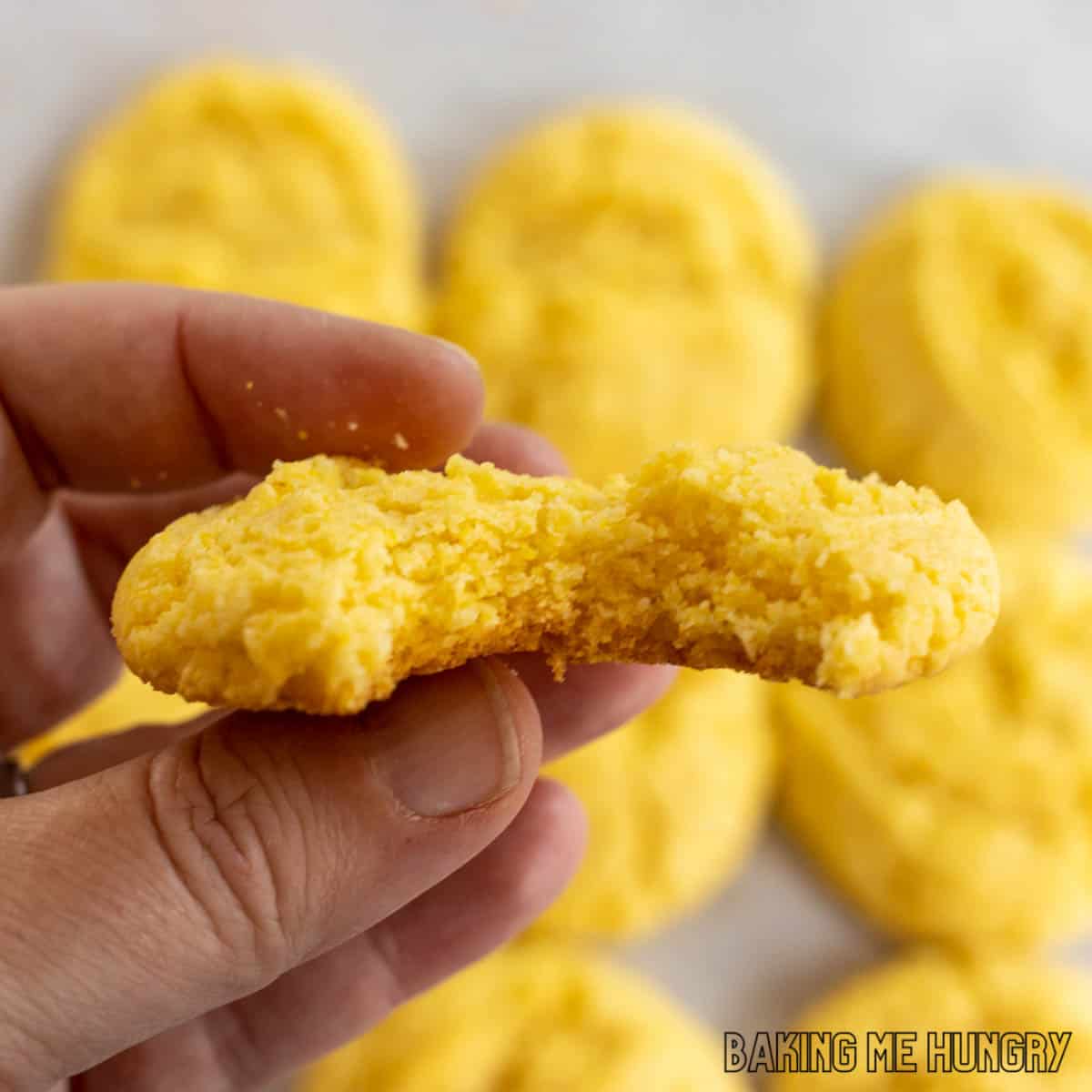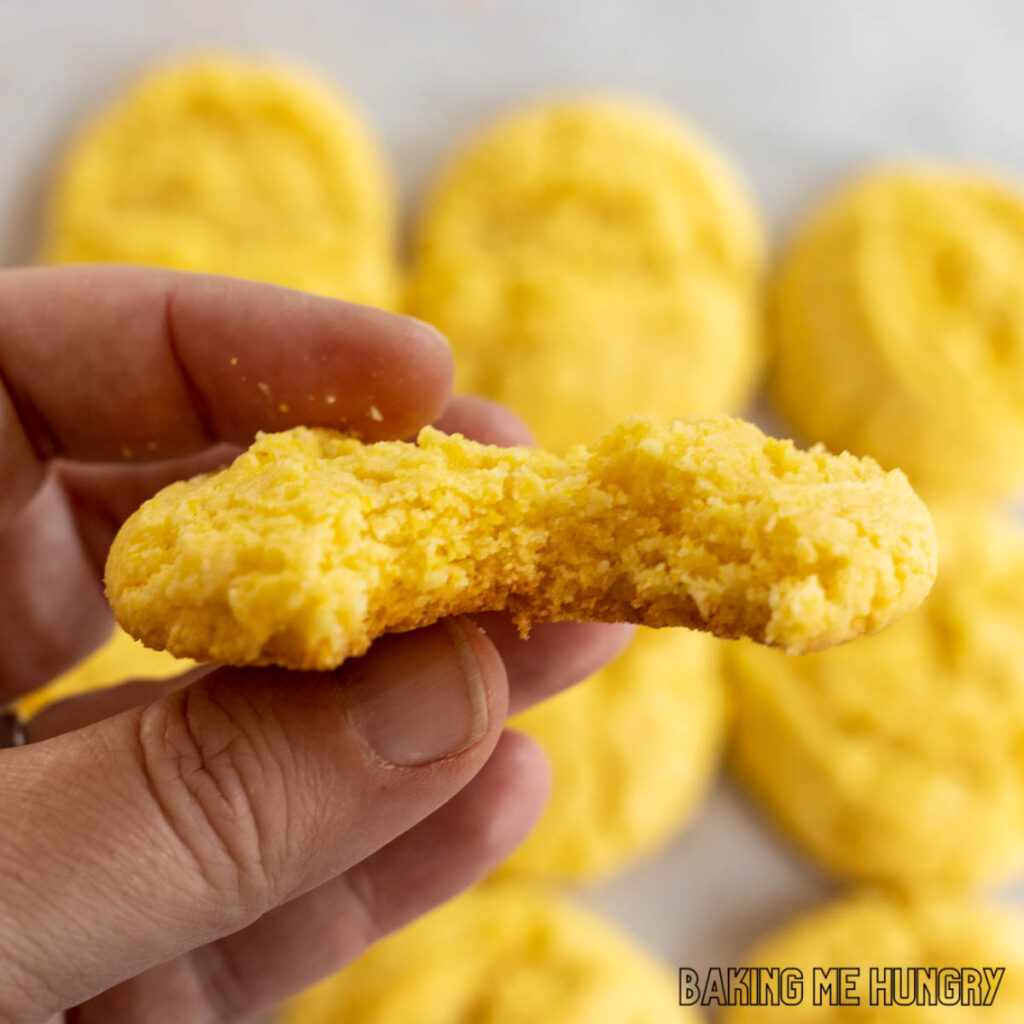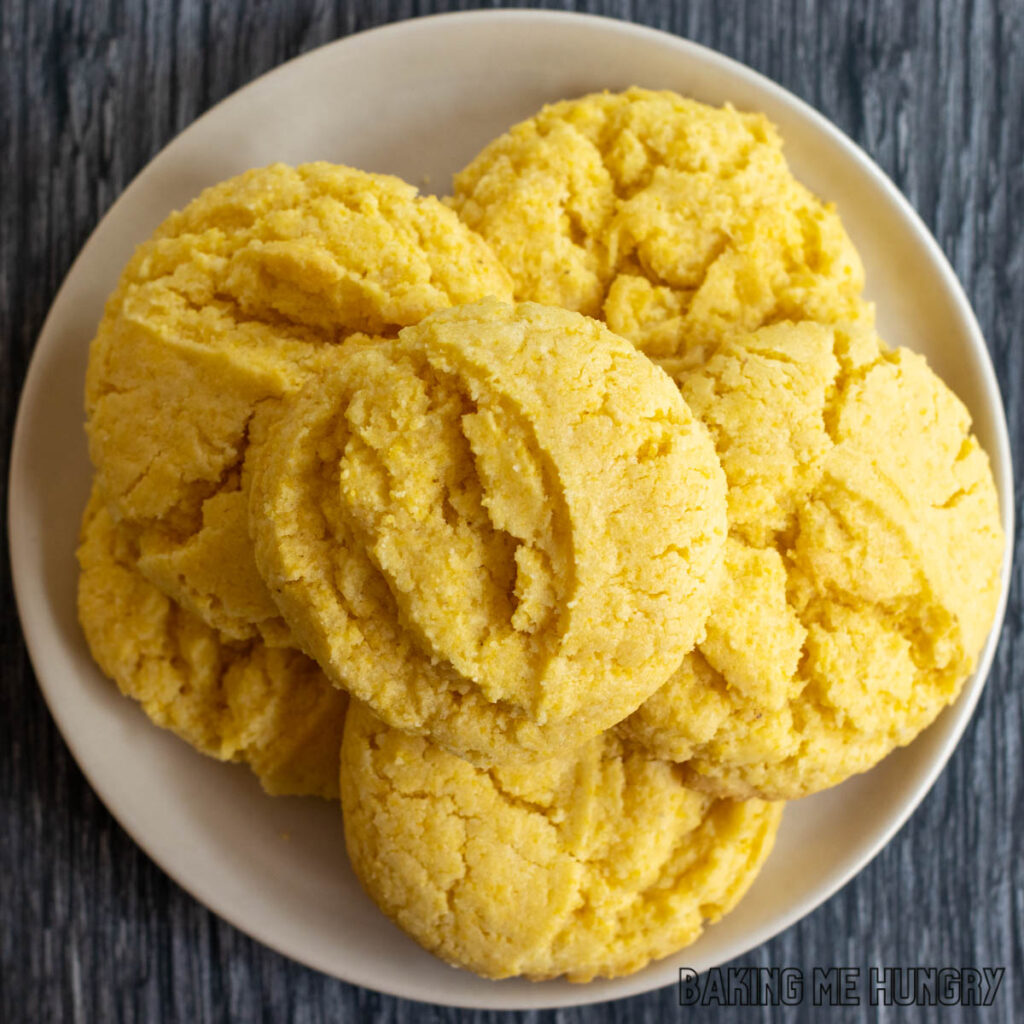 Ingredients
8.5

oz

corn muffin mix

(such as Jiffy)

4

tablespoon

butter

softened

2

egg yolks

room temperature

¼

cup

sugar

(optional, see notes)
Instructions
Preheat oven to 350. Line 2 cookie pans with parchment paper.

Put the ingredients in a large bowl. Mix with an electric mixer until smooth.

Scoop 24 cookies on the prepared baking sheets.

Bake for 10-12 min or until golden brown around the edges.
Notes
Sugar: We have made these both with and without added sugar. For a slightly sweet cookie do not add any sugar. For a lightly sweetened cookie add two tablespoons. For a sweeter cookie you can add ¼ cup.
Nutrition
Calories:
56.4
kcal
|
Carbohydrates:
9.2
g
|
Protein:
1
g
|
Fat:
1.7
g
|
Saturated Fat:
0.5
g
|
Polyunsaturated Fat:
0.2
g
|
Monounsaturated Fat:
0.9
g
|
Cholesterol:
16.7
mg
|
Sodium:
85.4
mg
|
Potassium:
16.4
mg
|
Fiber:
0.7
g
|
Sugar:
4.3
g
|
Vitamin A:
37.3
IU
|
Vitamin C:
0.01
mg
|
Calcium:
10.6
mg
|
Iron:
0.3
mg