This homemade coffee cake recipe is perfect for everyday eating or special occasions. Tantalize your taste buds with the divine aroma and melt-in-your-mouth goodness of My Grandma's Coffee Cake Recipe. This is sure to be a family favorite!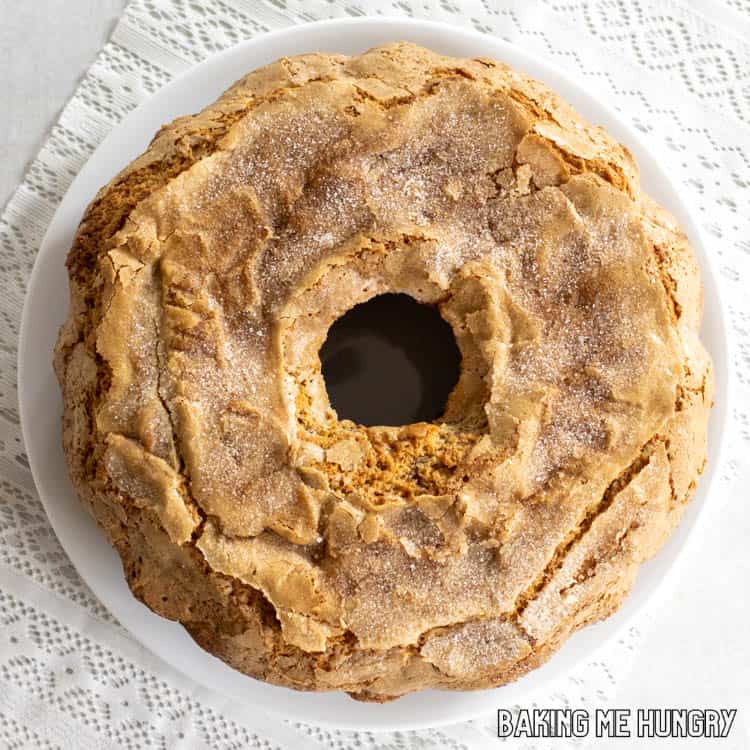 If you've never made a sour cream coffee cake before, you're in for a treat. The first thing that you'll notice is the superior flavor, and the second will be the fact that it literally does remind you of grandma's recipe!
I have such fond memories of eating a tender cake like this growing up, so not only does this make my taste buds happy, but it makes my heart happy, too.
The next time that you want a simple and easy treat to pair with your cup of coffee, this is it. The recipe card below gives you the simple and easy steps to make this flavorful recipe over and over again. Perfect for a Sunday brunch, holiday dinner, or a great weekend treat.
The biggest difference between My Grandmas Coffee Cake Recipe and others is that it's made in a bundt pan instead of a baking dish.
Be sure to check out this Coffee Cake Cookies Recipe and our Cowboy Coffee Cake Recipe for other fun coffee cake flavor recipes.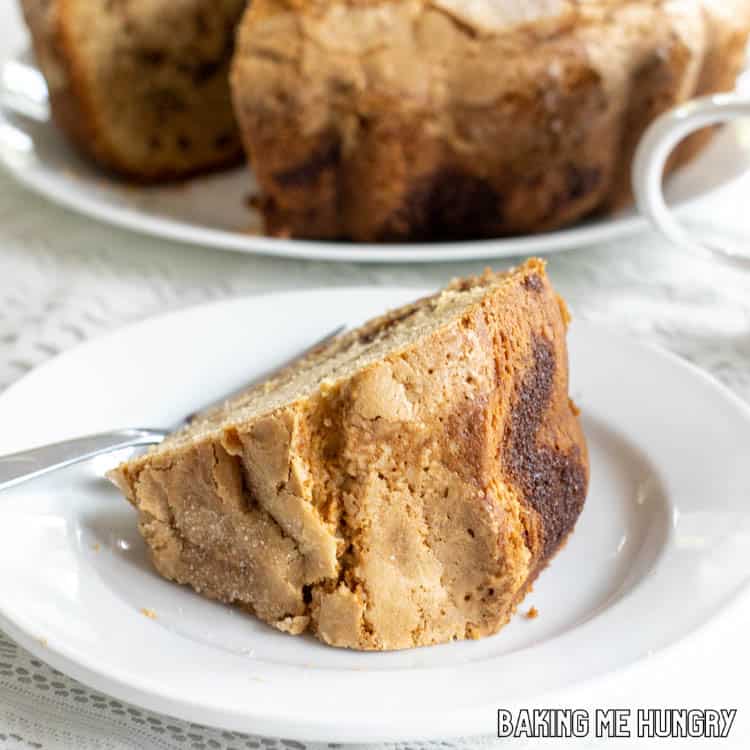 Ingredients
White sugar – This is a great way to sweeten the base of the cake.
Brown sugar – This adds more sweetness and a darker coloring to the base.
Salted butter – Helps to add richness and flavor.
Eggs – This is the main binding agent to combine the wet ingredients with the dry ingredients.
Vanilla extract – For flavor.
All-purpose flour – Used to create the base of the batter.
Baking soda – Adds texture.
Baking powder – Adds fluffiness.
Cinnamon – To add a warmth of flavor.
Sour cream – Helps to keep the cake moist.
How to Make My Grandma's Coffee Cake Recipe
Step One: Preheat the oven to 350 degrees. Grease a 10-inch Bundt pan.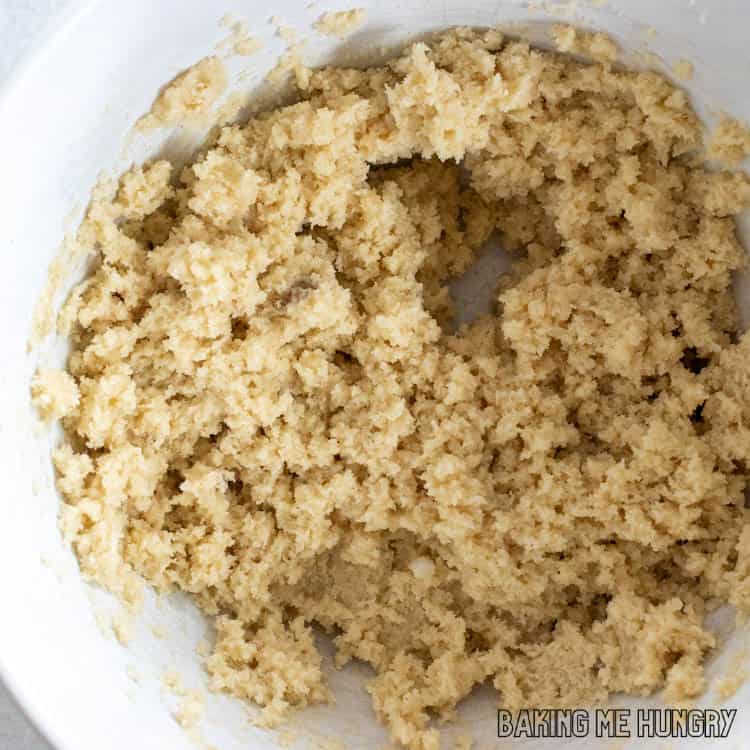 Step Two: Beat the butter and sugar in a large bowl with a mixer until it is fluffy and light. Add the eggs, one at a time, and beat well after each one. Beat in the vanilla extract.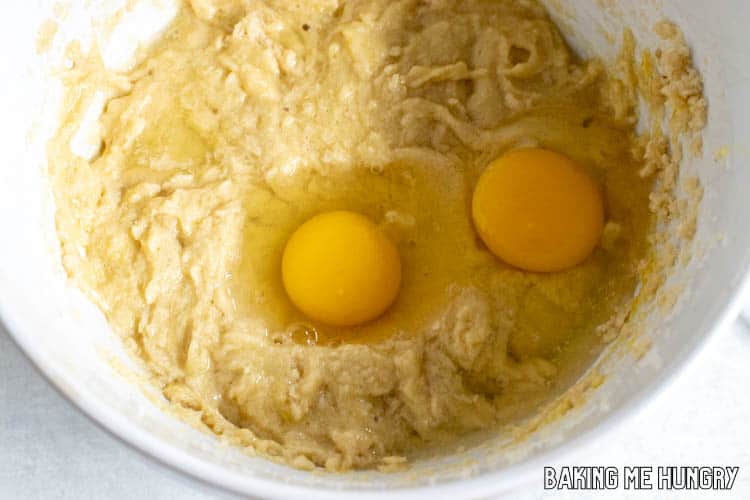 Step Three: Whisk the baking soda, flour, baking powder in a different bowl.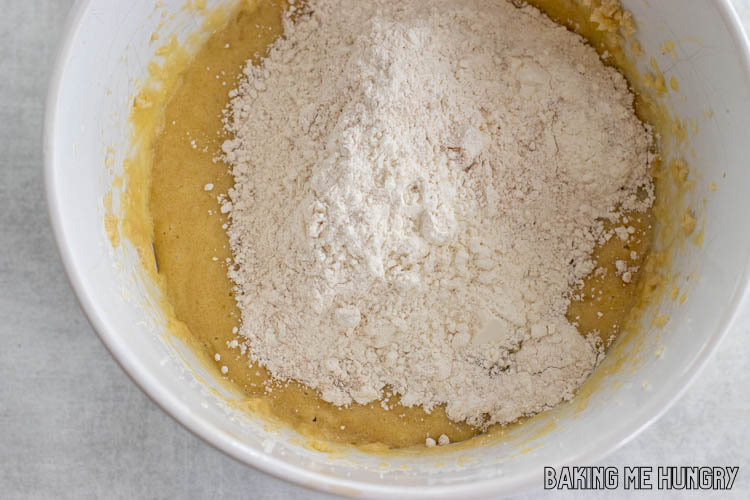 Add the dry ingredients in two batches, alternating each one with sour cream. Beat briefly after adding each one.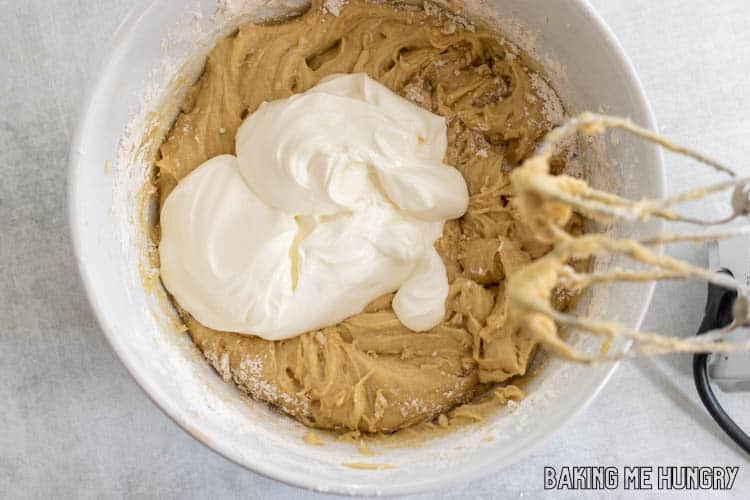 Pour ½ of the batter into the prepared pan.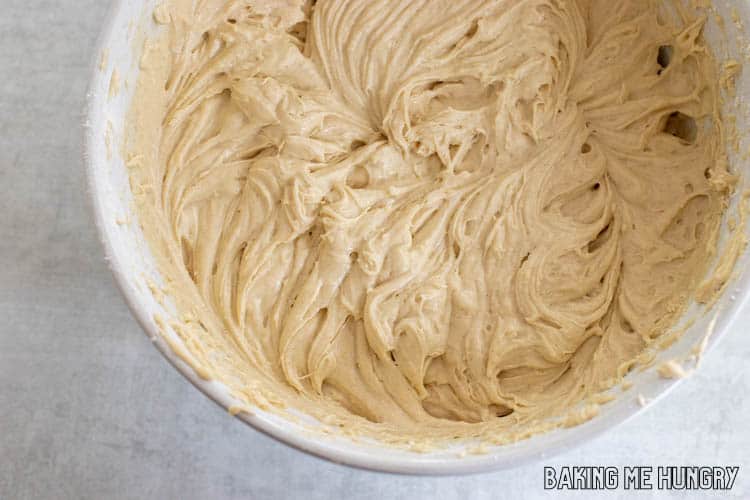 Step Four: Mixing the filling ingredients in a small bowl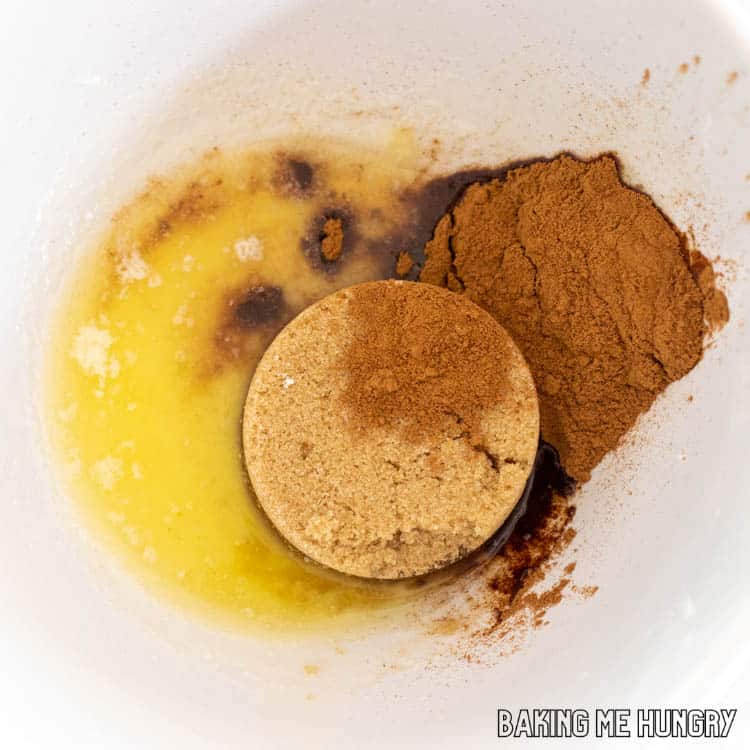 Sprinkle the cinnamon streusel on the batter in the pan.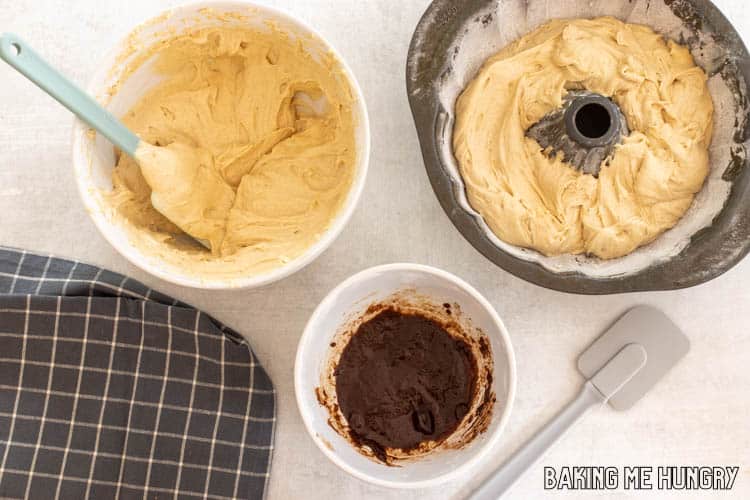 Drop the rest of the batter in heaping spoonfuls over filling, covering it the best you can.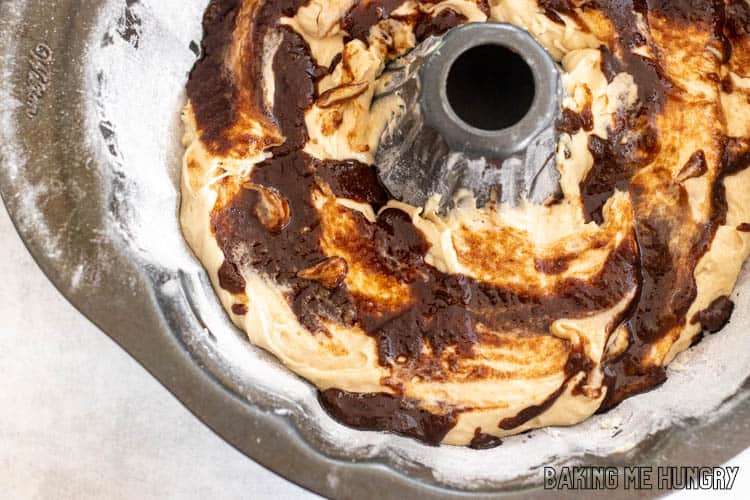 Sprinkle with 2 tablespoons of white sugar.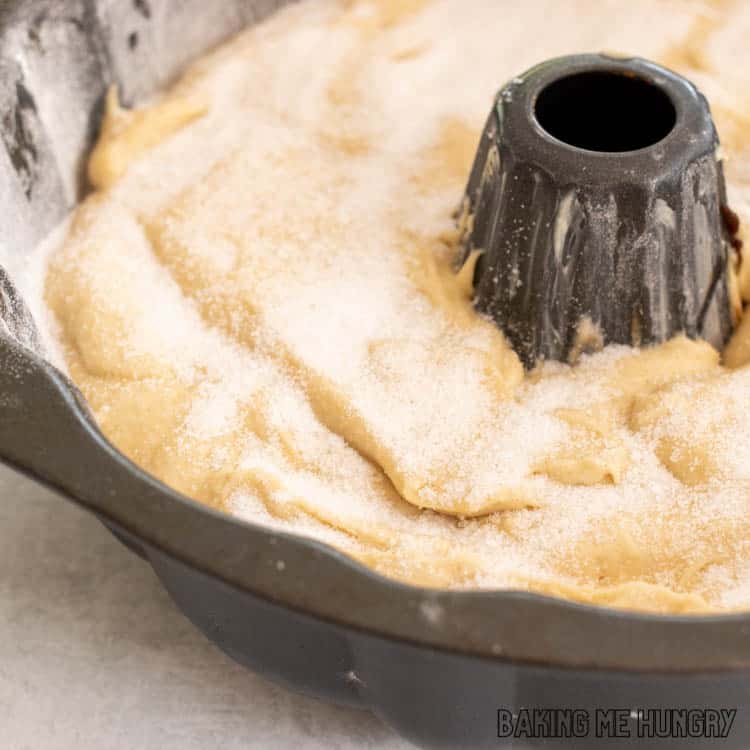 Step Five: Bake in the oven until a clean toothpick inserted into the middle comes out clean.
This should take about 50-55 minutes. Cook on a wire rack for 15 minutes then transfer to a serving plate. Let the cake cool.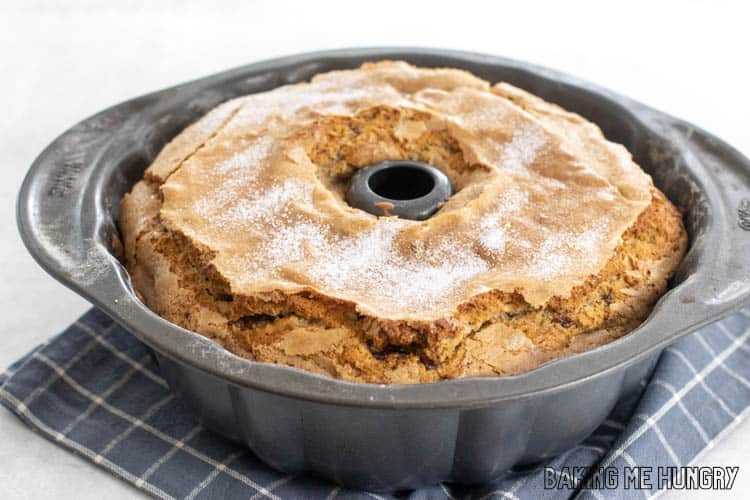 Variations
Add nuts – Why not turn this into grandma's cinnamon walnut coffee cake? Adding a few walnuts could be an awesome secret ingredient.
Add a light drizzle – Adding a little bit of sweetness to the top of the cake is a great idea. It's already the best coffee cake recipe, ever – so why not take the flavor up another notch?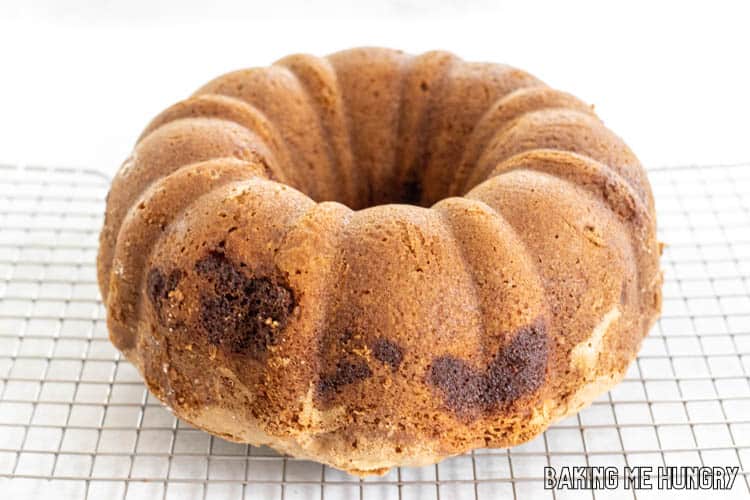 Common Questions
Why is this called my Grandma's coffee cake?
This is inspired by the coffee cake from the company, My Grandma's of New England. That inspiration combined with the recipe I have from my own grandmother made one amazing cake.
The name of this grandma's coffee cake recipe came from the fact that it will remind you of the desserts that grandma used to make. Having it in a bundt pan makes this good recipe a fun reminder of memories can and should be attached to certain recipes from the past.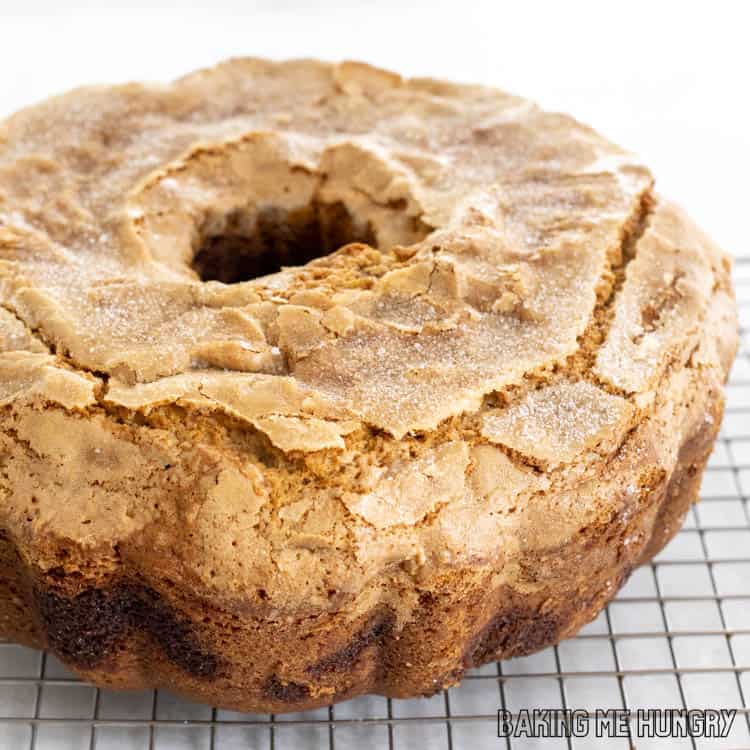 Can I add other flavors to this easy recipe?
I'm all about adding and trying new flavors. You can easily add a flavoring to the cake batter, like an almond extract. Or, if you want to add texture, chop up some Granny Smith Apples finely and add them to the batter. This will give each bite a burst of fun fall flavors.
Have fun with varying the flavors and tastes. The best part about this recipe is that it's very forgiving and really does taste wonderful however you want to change it. Just be sure to come back and tell me what you did so that I can try it, too!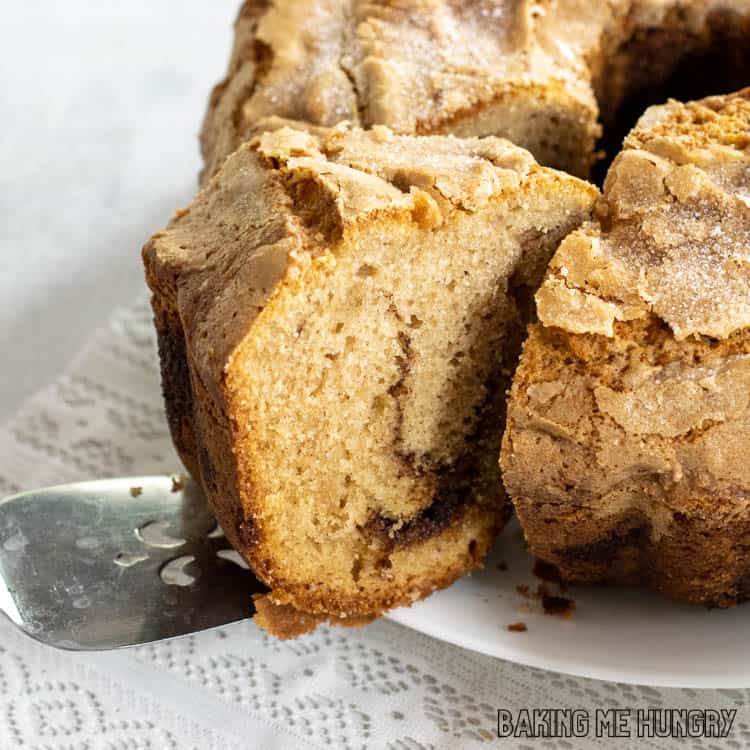 How do I store leftovers?
Since this makes a pretty large cake, you might find that you have leftovers. The best way to store leftovers is to add them to an airtight container, and then keep them stored in the fridge. Any leftovers should stay fresh for up to 2 days. If you want to freeze some of this cake, you can do that as well. Simply store the leftovers in a freezer safe bag or container and then store for up to 2 months.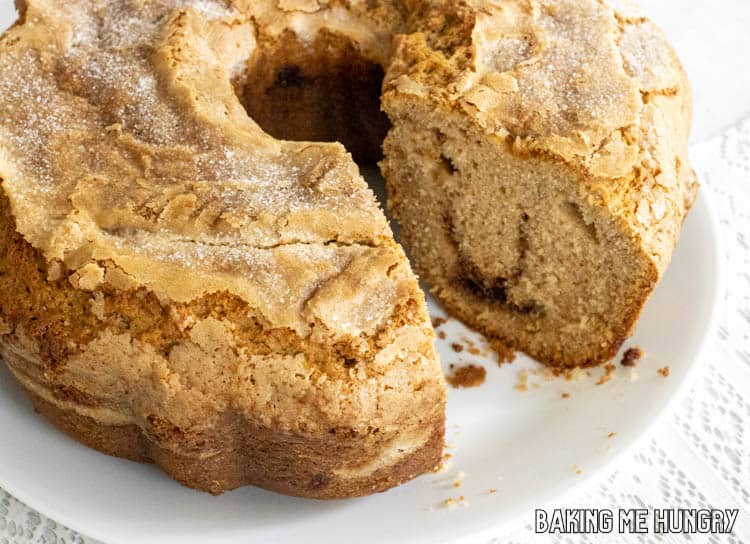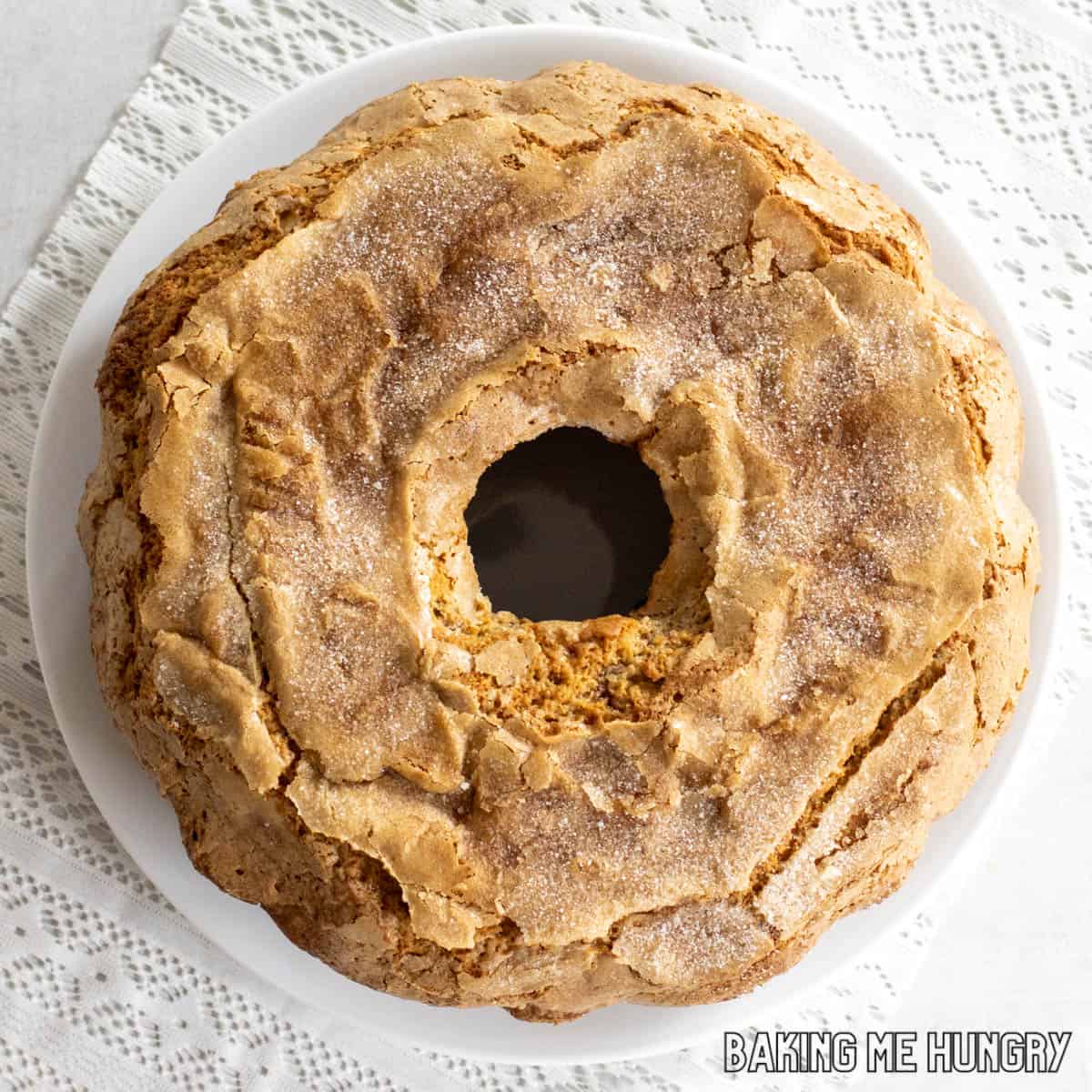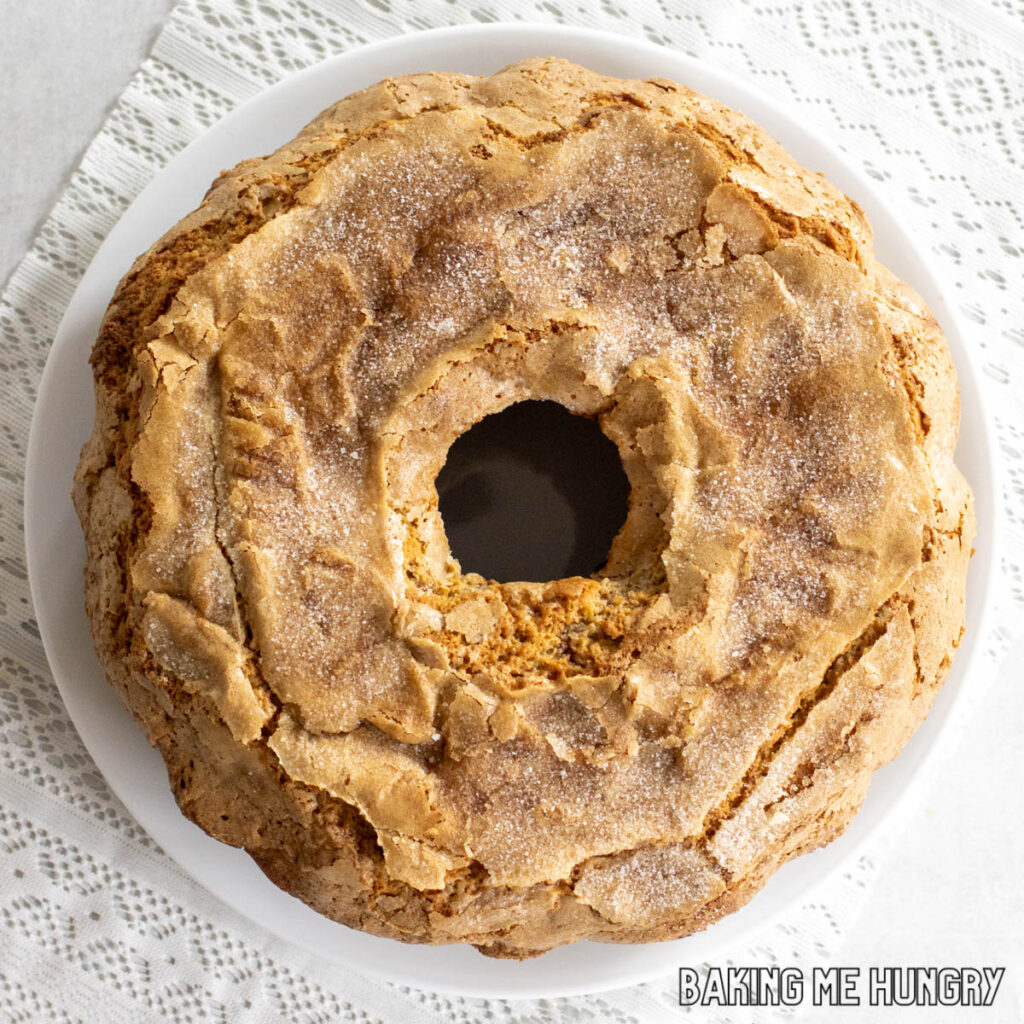 Ingredients
Coffee Cake:
1

cup

white sugar

½

cup

brown sugar

¾

cup

salted butter

room temperature

4

large eggs

2

teaspoon

vanilla extract

2 ½

cups

all-purpose flour

1

teaspoon

baking soda

1

teaspoon

baking powder

½

teaspoon

cinnamon

1

cup

sour cream
Filling:
2

tablespoon

salted butter

¼

cup

brown sugar

1

tablespoon

ground cinnamon
Instructions
Preheat the oven to 350. Grease a 10-inch Bundt pan.

Beat sugar and butter together in a large bowl with an electric mixer until light and fluffy. Add eggs, one at a time, beating well after each addition. Beat in vanilla.

Whisk flour, baking soda, and baking powder together in a separate bowl; add flour mixture in 2 batches, alternating with sour cream, beating batter briefly after each addition. Pour ½ of the batter into the prepared pan.

Mix the filling ingredients together in a small bowl; sprinkle over the batter in the pan. Drop the remaining batter in heaping spoonfuls over filling, covering it as best you can. Sprinkle with 2 tablespoons of white sugar.

Bake in the preheated oven until a toothpick inserted into the center comes out clean, about 50-55 minutes. Cool on a wire rack for 5 minutes. Transfer carefully onto a serving plate. Let cool completely.
Nutrition
Calories:
400.2
kcal
|
Carbohydrates:
53.7
g
|
Protein:
5.2
g
|
Fat:
18.8
g
|
Saturated Fat:
10.9
g
|
Polyunsaturated Fat:
1
g
|
Monounsaturated Fat:
4.9
g
|
Trans Fat:
0.5
g
|
Cholesterol:
101.4
mg
|
Sodium:
264.2
mg
|
Potassium:
99
mg
|
Fiber:
1.1
g
|
Sugar:
32.9
g
|
Vitamin A:
613.7
IU
|
Vitamin C:
0.2
mg
|
Calcium:
74.2
mg
|
Iron:
1.7
mg