Discover the ultimate Espresso Panna Cotta recipe that will impress your guests. Creamy, smooth, and infused with rich espresso flavor.
If you're craving coffee flavor but not actually a fan of drinking coffee, you have to give this Espresso Panna Cotta Recipe a try. Italian puddings like this have a creamy texture and really do make the perfect dessert.
I'd consider adding this to any healthy eating plan because it's a simple and easy way to make a dessert that isn't loaded down with a bunch of ingredients or a high amount of sugar. Italian food like this proves that healthy recipes can be delicious.
While this is an individual dessert, it's so much fun to share with someone. It's a cross between creme brulee and jello texture that coffee lovers will enjoy. The gelatin leaves a fun texture in your mouth, and the added hot espresso adds that pop of coffee flavor. If oyu're wanting to surprise the whole family with a new and simple recipe, add this classic Italian dessert to your radar!
Be sure to check out my Coffee Cookies for another fun coffee dessert. You can't go wrong with delicious options!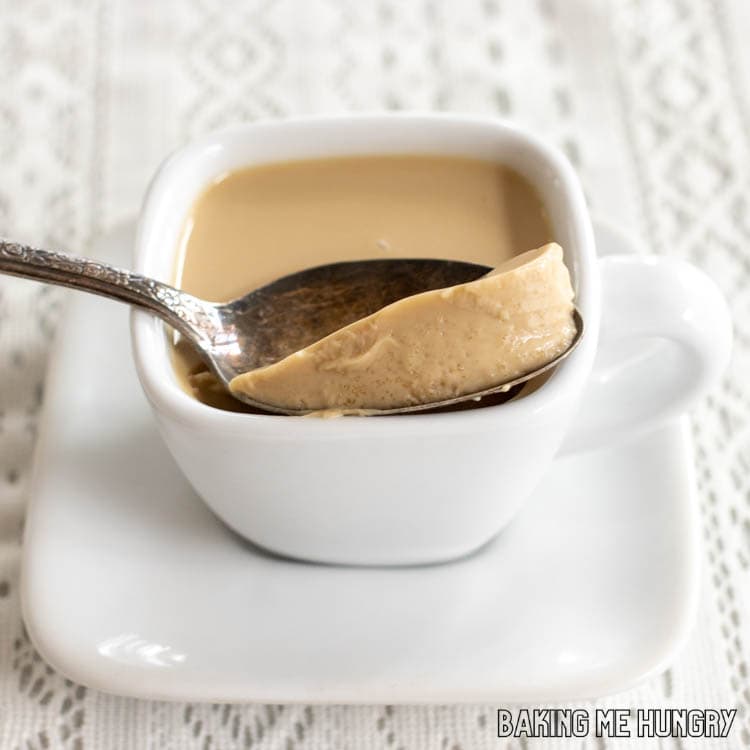 Ingredients
Powdered unflavored gelatin – Unflavored is a must. This way, the coffee flavoring and taste will come through in each bite, and not the flavor of the gelatin.
Cold water – Used to dissolve the gelatin to give this delicious dessert its fluffy texture.
Espresso – Adding to make the coffee flavoring stand out.
Sugar – For sweetness. You can easily make this sugar free by swapping in a sugar-free sweetener.
Heavy cream – Helps to create a rich and creamy texture.
Vanilla extract – Vanilla enhances the other flavors of the coffee dessert.
How to Make this Espresso Panna Cotta Recipe
Step One: Pour the cold water into a bowl and sprinkle gelatin over it. Let that stand at room temperature for 5 minutes.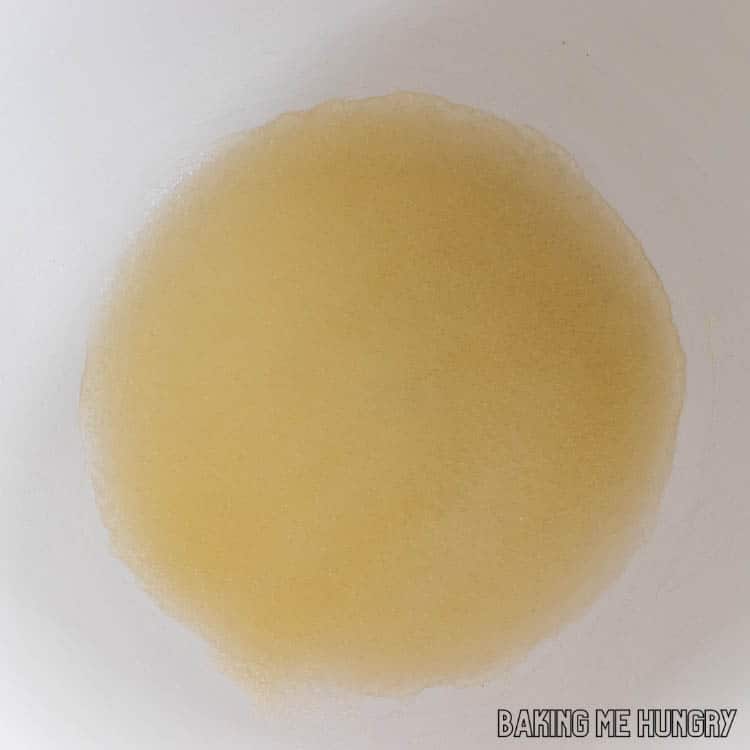 Step Two: Mix together the sugar and the espresso and stir until the sugar is completely dissolved.
Expert Tip: You might need to heat it in the microwave or a small saucepan to dissolve the sugar completely. Alternatively, you can heat in a small saucepan over low heat.
Step Three: Pour the hot espresso mixture on top of the gelatin. Stir until it is dissolved.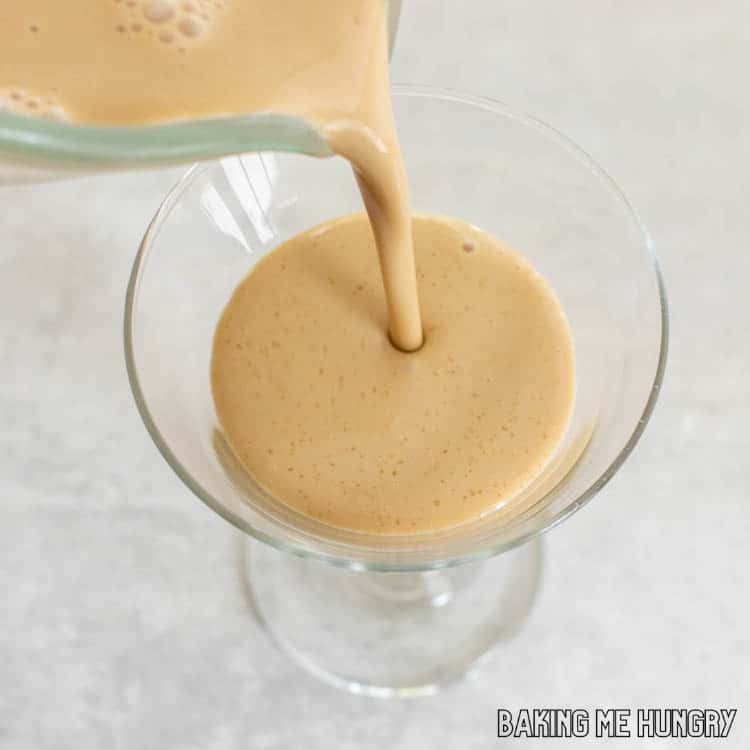 Step Four: Add and stir in the vanilla.
Step Five: Divide the coffee panna cotta mixture between four espresso cups, martini glasses, or small bowls.
Step Six: Put the bowls in the fridge for 2-4 hours before serving.
Variations
Add a topping to this creamy dessert – Even though it's made using basic ingredients, that flavor is anything but basic. You can easily top this no-bake dessert with dark chocolate shavings, caramel sauce, or even some whipped coconut milk and coffee syrup. You can even add different things to the top of each panna cotta to try new flavors.
​Leave out the espresso – You can easily make vanilla panna cotta instead of coffee flavoring by omitting the espresso. It's up to you to do that, but it's fun to try. Even if you're a fan of coffee desserts, you might like the fun spin.
Use strong coffee – You can also use strong coffee to get your coffee fix instead of espresso. Either will work fine when paired with the gelatin mixture.
Since this recipe is so simple and easy to make, the easiest way to change the flavor is to add some sort of topping. You can change each individual serving by trying a fun and delicious flavoring right on top.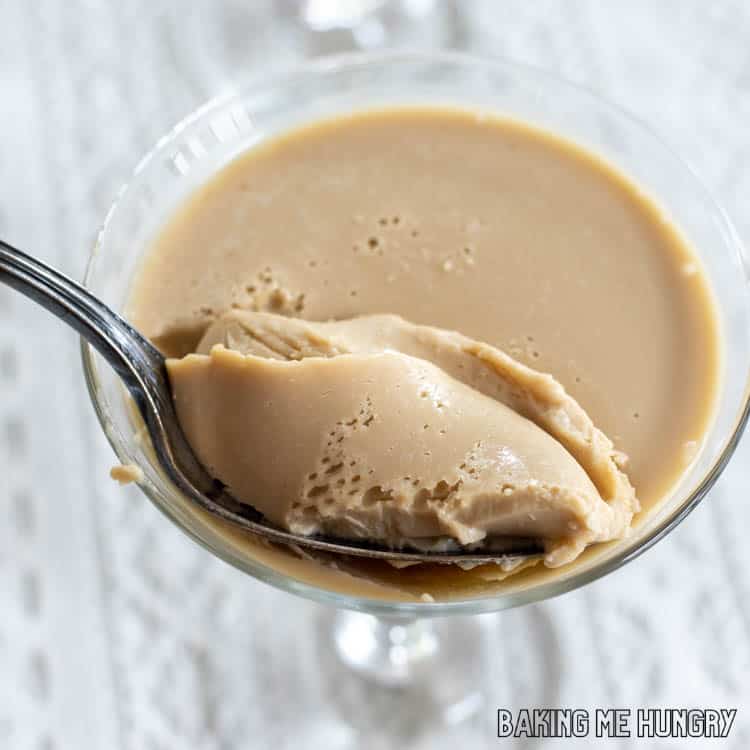 Common Questions
What's the difference between creme brulee and panna cotta?
While you've likely seen both served at dinner parties, there is a difference between the two. Panna Cotta uses gelatin, whereas Creme Brulee does not. Creme brulee is egg-based and baked. Both are delicious dessert dishes with different flavors and tastes.
Why is my panna cotta rubbery?
Be sure that you're following the measurements on the recipe card for the best results. If you add too much gelatine powder, the outcome will be that each individual portion might have too rubbery a texture. It should be rich and creamy, not rubbery.
How do I store this dessert?
The good thing about making this dessert is that you can make it ahead of time. Just be sure that you cover it with plastic wrap or a lid and keep it stored in the fridge.
You do want to let it set up for 2-4 hours (or 4-6 hours if it needs more time) so that it has the right texture before serving. This is important to obtaining the right texture so that the spoon slides in and gets the perfect bite.
Right before serving, you can add the toppings if you want to add any. Toppings are optional but are a fun and simple way to change the flavor. Each person could also easily add their own toppings as well if they want, creating a fun dessert experience where everyone is involved.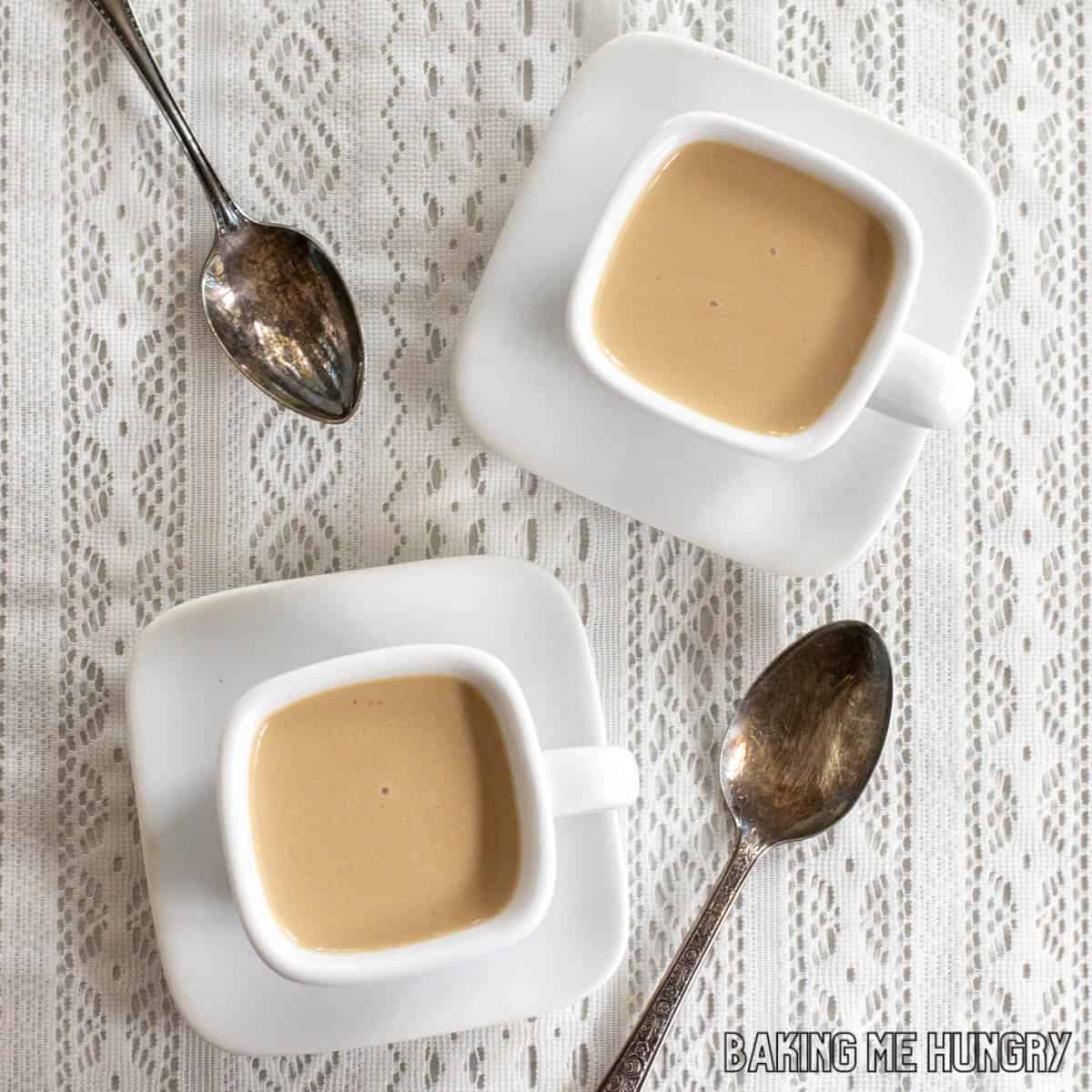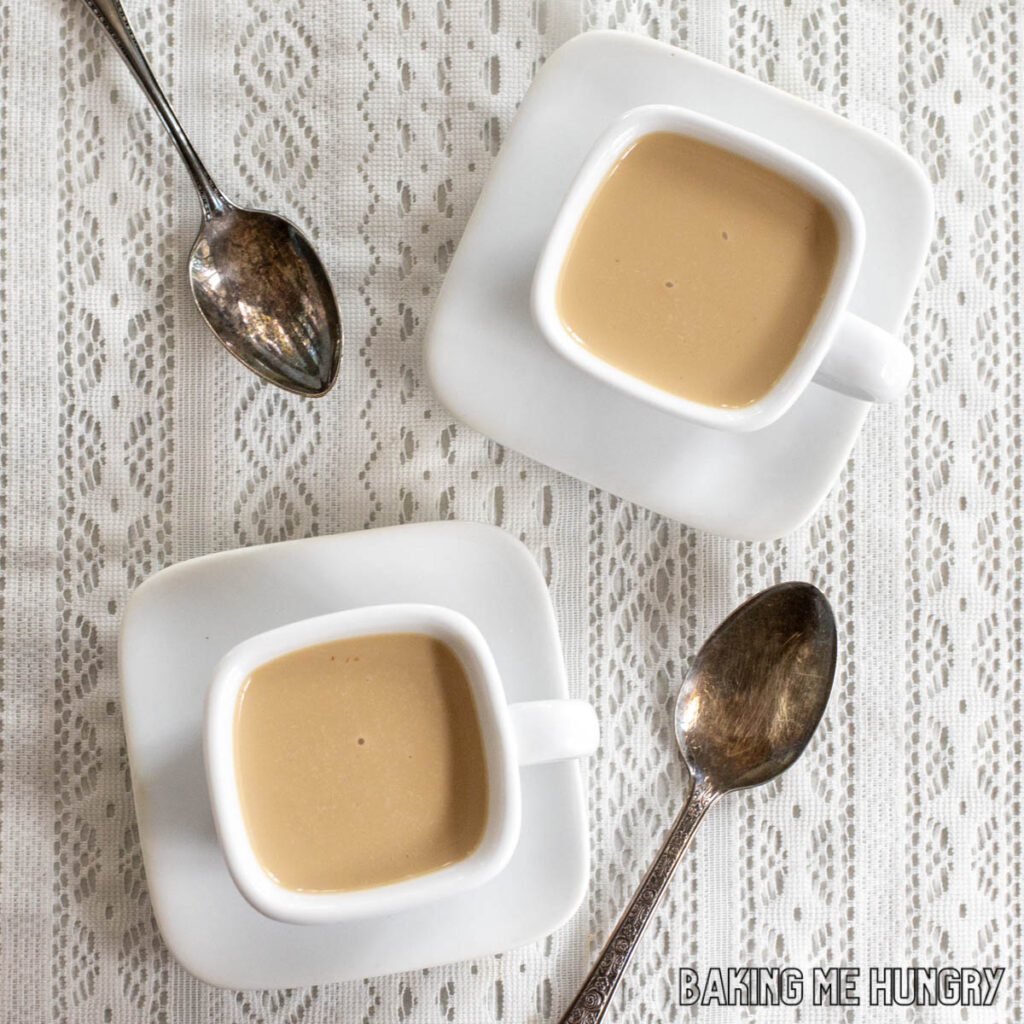 Ingredients
2

teaspoon

powdered unflavored gelatin

2

tablespoon

cold water

¼

cup

espresso

hot

¼

cup

sugar

¾

cup

heavy cream

½

teaspoon

vanilla
Instructions
Put the cold water in a medium bowl. Sprinkle with the gelatin. Let stand for 5 minutes to soften the gelatin.

Combine the hot espresso and sugar. Stir until the sugar is dissolved. If necessary heat in the microwave or a small saucepan to dissolve all the sugar.

Pour the hot espresso mixture over the softened gelatin. Stir until dissolved.

Stir in the vanilla extract.

Divide between 4 small espresso cups, glasses, or ramekins.

Refrigerate for 2 to 4 hours.
Nutrition
Calories:
209.3
kcal
|
Carbohydrates:
14
g
|
Protein:
3
g
|
Fat:
16.2
g
|
Saturated Fat:
10.3
g
|
Polyunsaturated Fat:
0.7
g
|
Monounsaturated Fat:
4.1
g
|
Cholesterol:
50.4
mg
|
Sodium:
18.2
mg
|
Potassium:
60.7
mg
|
Sugar:
13.8
g
|
Vitamin A:
656
IU
|
Vitamin C:
0.3
mg
|
Calcium:
31
mg
|
Iron:
0.1
mg